THE AMAZING SINGER, SONGWRITER AND ACTRESS "KERI HILSON"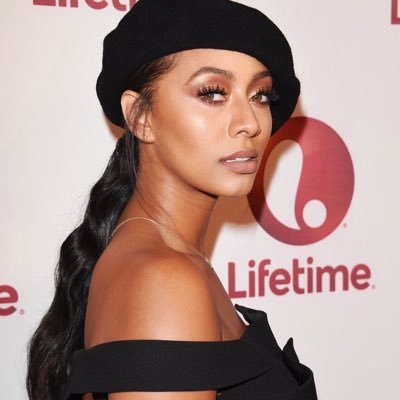 We got the American singer; songwriter, actress and record producer Keri Hilson live on the #AOTW today. Keri Hilson is an R&B, hip hop, and pop singer. She likes to talk about womanhood, sexual intimacy, love among others. She used to be a member of the girl group D'Signe, a member of the songwriting and production team, The Clutch before she got signed on to American rapper and producer Timbaland record label, Mosley Music Group . Now, fans have been asking where Keri is. Fans are asking why she hasn't been heard in years. Some even want to know if she ever dropped her third album. She used to be very big in music writing and production. Yes. She spent most of her youth working with producer…Fingers crossed guys! Keri Hilson may be throwing something out this year!
Yeah definitely! Be sure to keep it here guys for all the latest on Keri. Moving on, Keri Hilson was born Keri Lynn Hilson on 5th December, 1982 in Decatur, Georgia US. She attended Tucker High School in the DeKalb County School District and attended Oxford College of Emory University as well as Emory University in Atlanta for three years and studied a course in theater. Right from age 12 she developed huge passion for music and pursue a musical career after watching television talent shows. By the age of 14, Hilson had secured a record deal with the girl group D'Signe, who later disbanded. She was working as a songwriter and background vocalist during her schooling years.
In 2006, Hilson signed with American rapper and producer Timbaland's record label, Mosley Music. Do you guys remember Timberland's single of 2007 "The Way I Are". Yeah! That song has so much to do with Keri Hilson's breakthrough before she finally came through with her two ever released albums in 2009 and 2010 back to back. In a Perfect World…was the grammy nominated debut studio album she released in 2009.  The album spawned the hit singles, "Knock You Down", "Turnin Me On" and "I Like". The album debuted at #4 on the US Billboard 200 chart and earned Hilson two Grammy Award nominations for Best New Artist and Best Rap/Sung. It was also certified gold by the Recording Industry Association of America (RIAA).
No 4 Lose Control (Let Me Down)"   feat Nelly (off her second studio album)
Between 2006 and 2008, Hilson was featured on many hit singles by heavy weight American acts at the time talking three singles with rapper Nas on "Hero", Kardinal Offishall on "Numba 1 (Tide Is High)"; and Chris Brown on "Superhuman" in 2008. She appeared in the music videos for Usher's single, "Love in This Club", and Ne-Yo's single, "Miss Independent" that same year. She was on three other singles in 2007 with: Timbaland on the songs "The Way I Are" and "Scream" also with Rich Boy on "Good Things". She was on singles like "Help" by American rapper Lloyd Banks' in 2006.  She dropped her second studio album No Boys Allowed on December 21, 2010.
It's a "girl power album" because it's more about women understanding that there comes a time in your life when you want a man according to Keri. The album is primarily R&B and pop genres. It debuted at number 11 on the Billboard 200, and number seven on the Top R&B/Hip-Hop Albums chart. But wasn't as commercially successful like the debut because it released during the festive season with several Christmas albums debuting inside the top-ten.
The album included the platinum single, "Pretty Girl Rock" but it was considered less successful than the debut. In 2016 Hilson announced that her upcoming third studio album would be titled L.I.A.R. but nothing yet. Has Hilson released a  new music of her own in the last 10 years? We'll know after this time out stay tuned.
No 3 "Pretty Girl Rock" (the platinum single off her second album. It won BET award
( It's the first single off her 2nd album. It peaked at number 44 on the US Hot R&B/Hip-Hop Songs Chart at and spent two weeks on the chart).
Keri Hilson announced that she will be releasing new music in summer 2019, nine years after her previous album.she is performing on Femme It Forward Tour in summer 2019 alongside Mya, Brandy, Ashanti, Monica and Amerie.
Besides her music career, Hilson has also contributed to various charities and pursued a career in acting, but she continues to record and perform music. She has contributed in the fight against HIV and AIDS, helped various relief efforts for natural disasters, and became involved with several educational organizations.
In 2012, Hilson made her acting debut in the romantic comedy film, Think Like a Man
She has clinched awards like BET Award, MOBO Award, NAACP Image Award and two Soul Train Music Awards.
No 1 "Knock You Down" ft Kanye West & Neyo (off her debut album of 2009)
Was nominated for Grammy Award  Best Rap/Sung Collaboration
(Visited 42 times, 1 visits today)