4 ways to deal with wet Dreams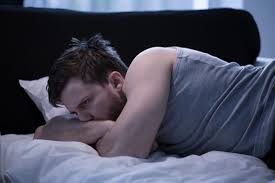 A nocturnal emission, informally known as a wet dream or sex dream or sleep orgasm, is a spontaneous orgasm during sleep that includes ejaculation for a male, or vaginal wetness or an orgasm for a female.
You really can't stop wet dreams, since they happen while you're asleep. Sometimes guys wake up after a wet dream, other times they don't. If you're worried this are the 4 ways to deal with wet dreams according to "doctor.ndtv.com":
Relax
It is stated that men experience more wet dreams when they are stressed. So you need to relax and sleep peacefully and spend some hours of your day to chill yourself. Ensure to get enough sleep, eat well, and exercise regularly to ensure that wet dreams do not take place.
Sleep on your right side
In order to avoid any form of stimulation, start sleeping on your right side. You may also try wearing loose clothes while sleeping. Sleeping on the back or abdomen can lead to stimulation which ends in wet dreams. Also, avoid wearing tight under garments.
Avoid watching too much porn or any erotic
Watching porn is a way of inducing all sorts of strange thoughts in your mind. Sexual images, videos or even nudity can lead you to thinking that way, especially when you go to sleep. These thoughts then turn into wet dreams.
Take cold showers
One of the major causes of stimulation is sensitivity of genitals. This sensitivity increases as you take warm showers. Hence, cold showers are recommended as they reduce the sensitivity of genitals and also reduce irritation while sleeping.
Bonus tip: Avoid spicy food
(Visited 7 times, 1 visits today)