What drove Harry and Meghan away from the royal family?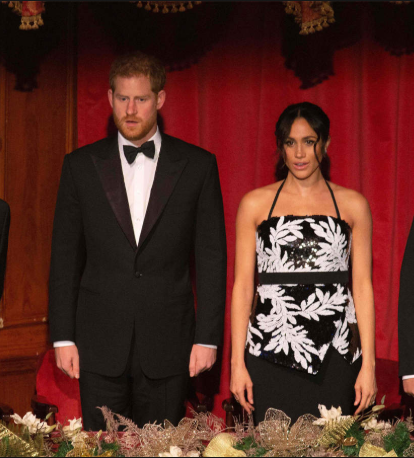 Prince Harry and Meghan Markle, officially the Duke and Duchess of Sussex, announced their intention to "step back" from their roles as senior members of the British royal family on Wednesday.
The couple, commonly referred to by their first names, said they intend to split their time between the U.K. and North America as they "carve out a progressive new role" within the monarchy and work to become "financially independent."
The announcement, which was reportedly released in defiance of "clear instructions from the queen," is said to have sent shock waves through Buckingham Palace. The couple's decision to distance themselves from official duties while retaining their titles is unprecedented, royal experts say.
Harry and Meghan have been the subject of intense media attention since first appearing together in public in 2017. Their wedding the next year was treated as a global event. They had their first child, Archie, in May.
Why there's debate
The most frequently cited reason for Harry and Meghan's decision is their discontent with the media coverage they receive. As the son of a future king and an idolized prince, Harry has been in the public eye his entire life. Meghan, an American with with a white father and black mother, has been subjected to enormous scrutiny in the press. The famously aggressive British tabloids heaped a unique level of criticism on her, some argue, that at times trafficked in racial tropes and occasionally dipped into explicit racism.
Another common explanation for the couple's decision is a perception that they didn't particularly care for the ceremonial elements of royal life. As sixth in line for the throne, Harry is unlikely to ever become king. This gives him a freedom that his older brother, William, who's behind only his father, Charles, in the line of succession, doesn't have. Others have accused them of wanting all of the financial and fame benefits of royalty without taking on any of the work that comes along with it.
(Visited 5 times, 1 visits today)