Newly Formed South Korean Band of 2019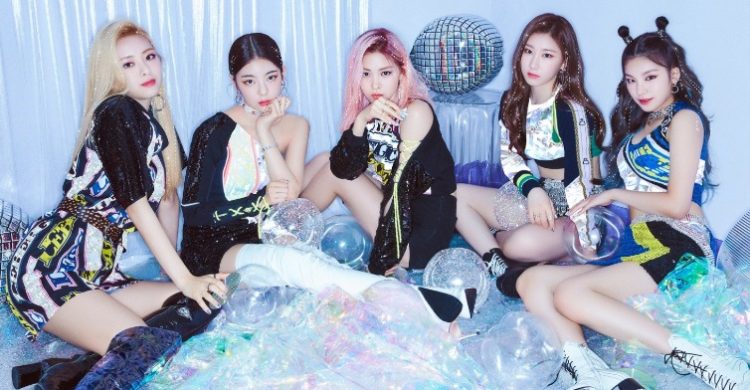 Every year, we bring in your speakers new artists hoping on board across around the world up and ready to thrill us with good music. We have been doing this on the #TBS for over a couple of years now. This year will not be an exception as we spotlight some newly formed music bands across the world. We can never be done with music in our daily life, can we? One interesting fact here, there is always good sound that either comes from a new artist you've never heard of before as well as from those acts you are already used to even when you may have possibly stopped listening to them consistently. So, don't worry, #TBS is always here to give you update okay!
Absolutely! It's our job. Now what do the new kids on the block- sound like? What part of the continent are they from? We gonna have fantastic moments on radio listening to their sound: singles, or hits from great albums up and ready to make more impressions this 2020. Stay right here!
That's right! Today we travel to Easter Asia looking at new bands currently churning out music from that part of the word. It appears as though Korea is more ready taking the front seat in terms of new band from 2019; followed by US and of course China according wikipedia.org. So we spotlight these 4 South Korean music bands: Cherry Bullet (South Korean girl group), Everglow (a South Korean girl group), TXT (a five-member South Korean boy band),  and Itzy (South Korean girl group)
Apparently, we have talked about K-Pop i.e Korean pop/popular music before on this show. A quick reminder on what what we said about K-Pop  was that it is a musical genre and industry that mixes EDM electronic dance music, hip hop, pop, rock, R&B, and other genres. K-pop is a vibe among Asian teenagers and young adults. We also said that it all began in South Korea where the artists we are talking about also do their music. These bands are notable from the 2019 events and releases that happened in 2019 in South Korean music. So we start off with Cherry Bullet – the girl group on #4
Meet the South Korean girl group Cherry Bullet who debuted in January (21) 2019 with their single album Let's Play Cherry Bullet. It's a group formed by FNC Entertainment. Initially it was a group of 10 girls now left with 7 current members Haeyoon, Yuju, Bora, Jiwon, Remi, Chaerin and May. Past members were Mirae, Kokoro, and Linlin. They left December (13), FNC had announced that the three contracts had been terminated. Speaking a bit about current members: Haeyoon was previously introduced as one of the female trainees to represent FNC Entertainment on the Mnet survival show, Produce 48.
Bora is a former Music K Entertainment trainee. Both her and fellow member Yuju appeared in BTS's Love Yourself: Her Highlight Reel, with Yuju also making an appearance in Honeyst's Someone To Love music video. Jiwon auditioned for the first season of SBS's K-pop Star with the song "Because Of You" by Kelly Clarkson and later became a trainee under Starship Entertainment. In 2012 she appeared in Starship Planet's White Love music video. The album Let's Play Cherry Bullet consists of their title song, "Q&A" and 2 other songs, "Violet" and "Stick Out. Video for "Q&A", for was released January 2019 before Cherry Bullet dropped their second single Love Adventure In May of the same year. Really Really is off this second single album. The group also has a reality show Insider Channel Cherry Bullet which premiered November 2018 on Mnet.
#4 "Q&A" by Cherry Bullet
 (off the album Let's Play Cherry Bullet released in 2019 It peak at #17 on the US World)
Everglow is another South Korean girl group under Yuehua Entertainment. The group is composed of six members: E:U, Sihyeon, Mia, Onda, Aisha and Yiren. Sihyeon competed in the first season of Mnet's reality television competition Produce 101 in 2016 finishing in 40th place and subsequently signed with Yuehua Entertainment. Sihyeon returned to the competition at the third season called Produce 48 alongside fellow trainees Yena and Yiren. While Yena became a member of the girl group Iz One, Sihyeon and Yiren were eliminated in the eleventh episode, finishing in 27th and 28th place respectively. Onda, under the name Jo Se-rim, competed on Mnet's reality television competition Idol School in 2017. She was eliminated in the fourth episode, finishing in 40th place.
Everglow debuted on March 18, 2019, with the album Arrival of Everglow. On February 17, 2019, Yuehua Entertainment revealed that they would debut a new girl group named Everglow opening the groups social media. In March (18) 2019, Everglow released their first single album, Arrival of Everglow, with the lead single "Bon Bon Chocolat". Arrival of Everglow debuted and peaked at number 6 on the Gaon Album Chart, selling more than 17,000 copies as of July 2019. On August 5, 2019, it was revealed that Everglow will have a comeback on August 19 with their second single album Hush and lead single "Adios". On September 24, 2019, Everglow won their first music program broadcast award
#3 "Bon Bon Chocolat by Everglow
(off first single album, Arrival of Everglow. Song debuted and peaked at number 5 on the World Digital Songs Sales Chart in July 2019. The song was co-written by the American singer-songwriter Melanie Fontana)
Here is introducing the only South Korean boy band on #AOTW today. They are called TXT (TEE-eks-tee) meaning Tomorrow X Together or "Tomorrow By Together". According to their website, the meaning behind "Tomorrow by Together" is five individuals who "come together under one dream in hopes of building a new tomorrow. This sums up info on them already. TXT, a 5-boy band was formed by Big Hit Entertainment. The group consists of members Yeonjun, Soobin, Beomgyu, Taehyun, and Huening Kai. They debuted on March 4, 2019 with the EP The Dream Chapter: Star.
Their debut was announced along with the band's debut extended play, The Dream Chapter: Star on October 21, 2019. Following the release of the EP, the music video of their debut single, "Crown". A week after the release of their album, the group debuted at No. 1 on the Billboard Emerging Artists, World Albums, and World Digital Song Sales chart and debuted at No. 140 on the Billboard 200 chart for the first time, making them the fastest K-Pop group to appear in the charts and highest-charting debut album by any male K-pop group.
According to research they debut in March but no music record at the time. Apparently in August 2019, it was announced by Big Hit Entertainment that they originally had planned to release a new album in August but due to members Soobin being diagnosed with infectious conjuctivitis and Yeonjun affected by back pains, it was then postponed to September. The same August, it was revealed that Taehyun and Huening Kai had also been diagnosed with conjuctivitis, thus a reschedule of the album "has become unavoidable", citing the change in release date from September to October. TXT is meant to drop an album this January (15) 2020, to make their Japanese debut with the single "Magic Hour".
#2 "Crown" by South Korean boy band TXT
(the track broke the record for the most viewed K-Pop debut music video within 24 hours for a boy group in 2019)
It's been all about new K-pop stars taking us on a ride right here on TBS. New might just be subjective especially now that everything is happening very fast. Some of these guys are already on top of their game kicking off early at the start of the year, mid-year and towards the end of 2019. Another K-Pop group consisting 5 beautiful young ladies: Yeji, Lia, Ryujin, Chaeryeong, and Yuna from South Korean. It was formed by JYP Entertainment.The group debuted February (12), 2019, with the release of their single album, It'z Different.
Little info about the ladies here: Chaeryeong was a contestant on K-pop Star 3 in 2013. In 2015, she went to compete in JYP Entertainment's (JYPE) survival show Sixteen but did not make the cut to become a member of the winning girl group, Twice. In 2018, Ryujin was a contestant on JTBC's survival show Mix Nine. She placed first among the girls in the competition, but lost to the boys for the overall winners. Yeji was a contestant on SBS' The Fan, but was eliminated in episode 5. Only Lia, appeared in Mnet's reality show Stray Kids as a project group against the boy group Stray Kids in 2017. In January, JYP Entertainment announced that they would be debuting a new girl group by officially uploaded a video trailer revealing the five members.
In February girl group released their debut single album, It'z Different, with its lead single "Dalla Dalla". Dalla Dalla" debuted as the second most popular song on YouTube. Billboard confirmed that the music video surpassed 17.1 million views within 24 hours of its release and broke the record for the most viewed K-pop debut music video within 24 hours. Itzy's debut EP, titled It'z Icy was released on July 29, 2019 along with an accompanied music video for its lead single titled "Icy". In September, JYPE announced Itzy's showcase tour titled Itzy Premiere Showcase Tour which kicked off in November. It took the act to different cities in Asia throughout the end of 2019 before heading to the United States for five shows this January 2020.
#1 "Dalla Dalla"(lead single off debut single album, It'z Different)
This one has some EDM feel. The song that scored the group one of the biggest Billboard debuts for a new K-pop act in years. "Dalla Dalla" entered at No. 3 and peaked at No. 2 on the World Digital Song Sales chart selling 2,000 downloads in the U.S. for the week ending February 14, according to Nielsen Music, making it the best-selling K-pop song in America that week. The first debut song by a K-pop to earn a platinum certification from the Korea Music Content Association (KMCA) since the introduction of the certifications in April 2018.
Awards and nominations:
They have won many only in 2019 including: Asia Artist Awards 2019   Rookie of the Year
Itzy. Genie Music Awards–The Female New Artist Won. Golden Disc Awards– Digital Bonsang and Rookie of the Year, Melon Music Awards- Best New Artist – Female Won, Mnet Asian Music Awards. Best New Female Artist won, Brand of the Year Awards -2019 Female Rookie Idol of the Yea Won, Korea First Brand Awards- 2019   New Female Artist
Won, 2019     Idol, Global Rookie Top 5 Won and MTV Europe Music Awards. Also nominated for the 2020 New Artist Award (Pending) and    The Most Loved Artist among others
(Visited 12 times, 1 visits today)