Kristen Bell's Mom Surprises Her on The Ellen DeGeneres Show
Kristen Bell must have not gotten the memo that it was Take Your Mother to Work Day.
The Frozen star guest-hosted an episode of the The Ellen DeGeneres Show on Thursday. While answering questions from members of the audience—namely about the sexual orientation of her Disney movie character's sister Elsa, Kristen appeared surprised to see her mom Lorelei Bell stand up from among the crowd.
"Wait a minute, is that my mom?" the actress said.
"Mom, how do you think I'm doing?" she asked her, after the audience applauded.
"I think some people are enjoying it," Lorelei joked, drawing laughs.
"Thanks for the support," Kristen said.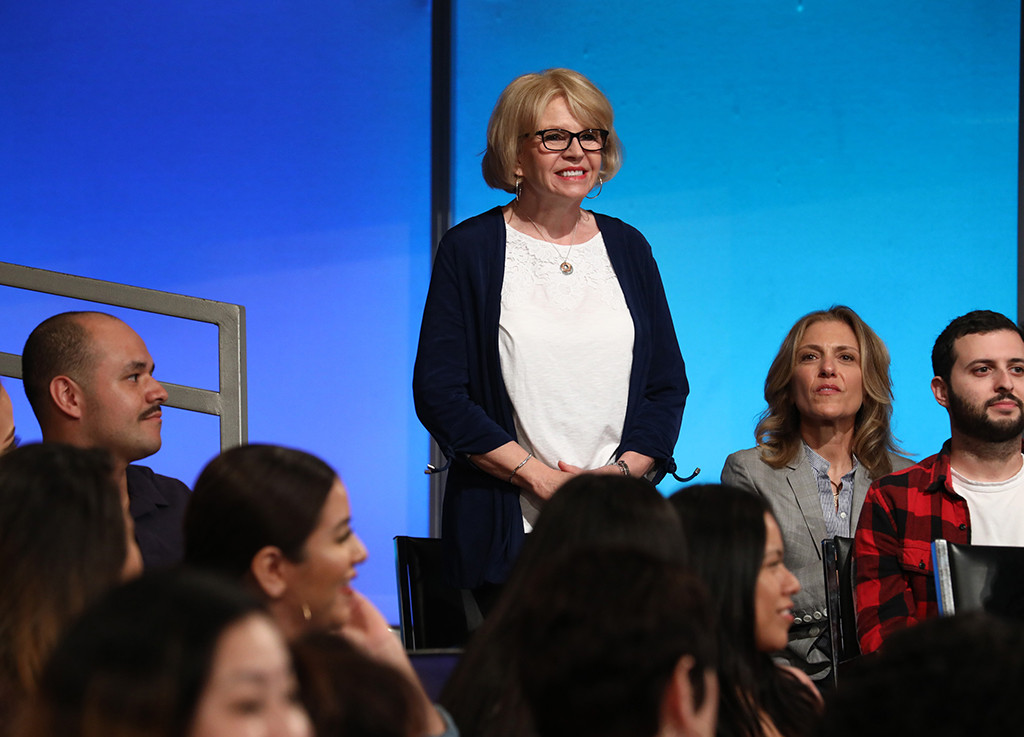 Kristen, who also hosts Ellen DeGeneres' EllenTube series Momsplaining, her mom and guests Jamie Foxx and his daughter Corinne Foxx later played a game called You Bet Your Daughter.
Kristen and Corinne were blindfolded and wore harnesses suspended by wires, while their parents declared how many products or people their kids could name in categories such as breakfast cereals and famous rappers. If they failed to complete the challenge, they were dropped several feet towards the floor.
"Mom!" Kristen yelled. "You're in the big soup. That's what she used to say to me when I was little."
Source: E! News
(Visited 24 times, 1 visits today)