A Look Back on Kim Kardashian and Kanye West's Multimillion-Dollar Vows
The inclination is natural. After Prince Harry and Meghan Markle wed in unforgettable fashion May 19, the comparisons began in earnest. Just how did their multimillion-dollar vows stack up against his brother Prince William's 2011 wedding to Kate Middleton?
But their beautifully extravagant nuptials may have more in common with those of another American princess: One Kim Kardashian.
Hear me out.Four years ago today, on a sunny May Saturday in Europe, reality TV's reigning queen wed her prince: 21-time Grammy winner Kanye West. There was an impressive array of flowers, a standout Givenchy gown, a gilded carriage and a heaping dollop of speculation about whether a certain family member might attend. Sound a little familiar?
Of course for Kim, the drama surrounded brother Rob Kardashian, who flew all the way to Paris for the couple's pre-wedding festivities only to ditch out when the rest of the family boarded private jets to the actually wedding site in Florence, Italy. Feeling insecure about his 100-pound weight gain, Rob nonetheless made the transatlantic trip to support his sister and future brother-in-law. But en route, Kim reported on Keeping Up With the Kardashians, "He read some nasty comments about himself and he just didn't feel comfortable and he didn't want to see all my guests."While an insider told E! News that Kim understood, she was no less heartbroken. "It makes me so sad for him," she explained. "And I don't even want to think about it. I don't want to talk about it. Today is my wedding and I don't want to cry. I just want to, you know, have it be a happy day with amazing memories."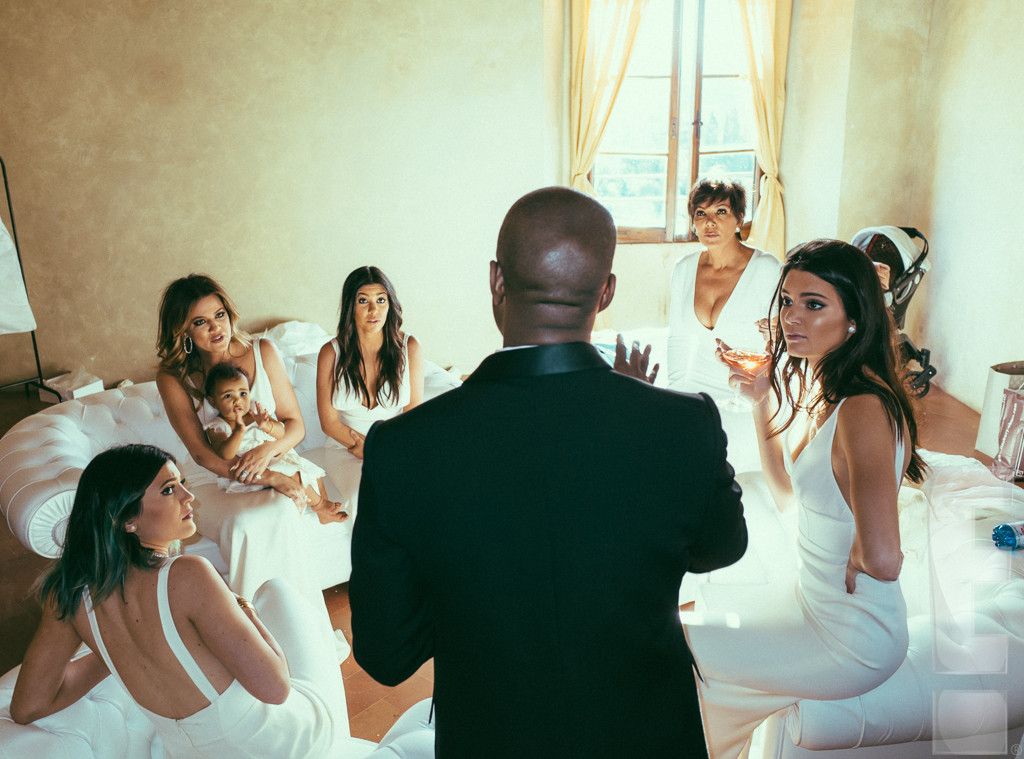 Because make no mistake, this was the main event. The bachelorette party at the Eiffel Tower, brunch at Valentino Garavani's 17th century Château de Wideville and a pre-wedding dinner at the Palace of Versailles, complete with a performance by Lana Del Ray, guides dressed in Marie Antoinette-inspired garb and an arrival via horse-drawn carriage—those were all nice. (So nice, actually, that one insider told E! News, "Everyone was crying because they had never experienced such a party" and Kim would later reveal that everyone got so drunk, including sister Khloe Kardashian!)And yet all of those were trumped the moment the duo's 200 guests were told (surprise!) they'd actually be flying to Italy for the vows.
Source: E! News
(Visited 23 times, 1 visits today)