Nigerian Senate Urges Army To Reinstate Unjustly Dismissed Soldiers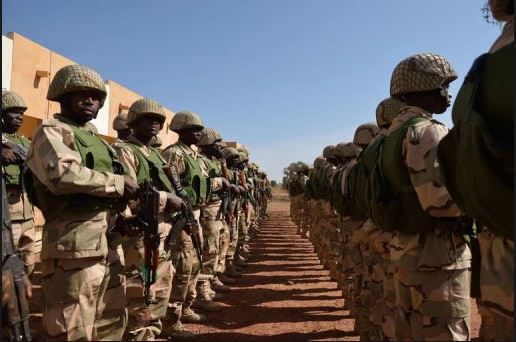 The Senate has urged the Nigerian Army to reinstate Chidi Ukoha, a colonel, who was wrongfully dismissed alongside 38 other officers in June 2016. The Senate also cautioned the Army authorities against arbitrary disengagement of officers. The lawmakers unanimously took these decisions after adopting a report by the Ethics and Privileges Committee on Tuesday.  The army had in 2016 retired Mr. Ukoha and summarily dismissed 37 officers.
Not satisfied with the dismissal, Mr. Ukoha petitioned the Nigerian Senate on the grounds the he wasn't given a fair hearing before his dismissal. Presenting the report, chairman of the Senate committee, Sam Anyanwu, noted that the officer was wrongfully dismissed despite having up to 12 more years to serve in the Army.
"That the statement by the Nigerian Army that the officer as retired on disciplinary ground and given fair hearing before the retirement could not be substantiated by the Army, as the officer was never warned, queried or made to appear before any disciplinary committee/court martial. "That the Nigerian Army could not also prove that the petitioner was in anyway involved in arms procurement or in political election corruption," the report stated.
The Senate thereafter adopted recommendations of the committee. It urged the Army authorities to reinstate Mr. Ukoha and pay all his entitlements. The Senate also cautioned Nigerian Army authorities against arbitrary disengagement of officers.
Source: News agencies
(Visited 17 times, 1 visits today)