Leader Of The DUP Party In U.K Accidentally Congratulated The Wrong Prince On The News Of Engagement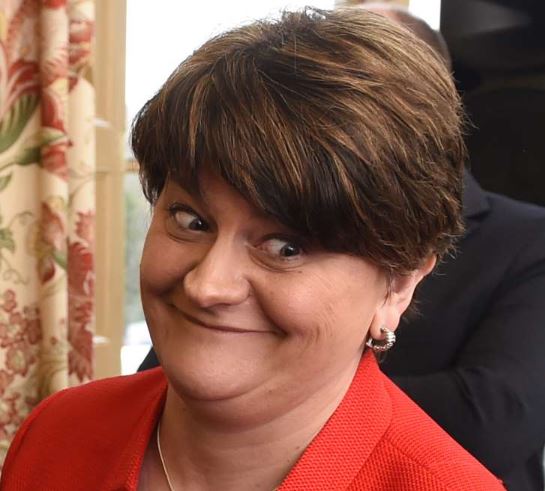 The leader of the DUP party accidentally congratulated the wrong Prince after news broke that Harry and Meghan are set to wed in 2018.
Clarence House has announced that the Prince has become engaged to Suits actress Meghan Markle after 18 months of dating. And shortly after, leader of the Democratic Unionist Party Arlene Foster tweeted her congratulations to the couple.
But, in an embarrassing blunder, she got her Princes mixed up and wrote: "Congratulations to HRH Prince William on his engagement".
Ms Foster quickly deleted the tweet, but not before Twitter noticed her awkward mistake.

And when she reposted a message to the correct Prince she still managed to spell his future wife's name wrong. "Congratulations to HRH Prince Harry and Megan Markle on their engagement. Wonderful news this morning!" she wrote.

"Are you sure you got the correct prince this time Arlene? Tut tut! #knowyourprinces," one person responded.
"First you congratulate the wrong brother, then you can't spell the future bride's name correctly, this isn't going too well," another said.
The couple became engaged in London earlier this month and are set to marry in spring.
(Visited 5 times, 1 visits today)