Five Hospital Staffs Quit Their Jobs Immediately After Winning £25million Lottery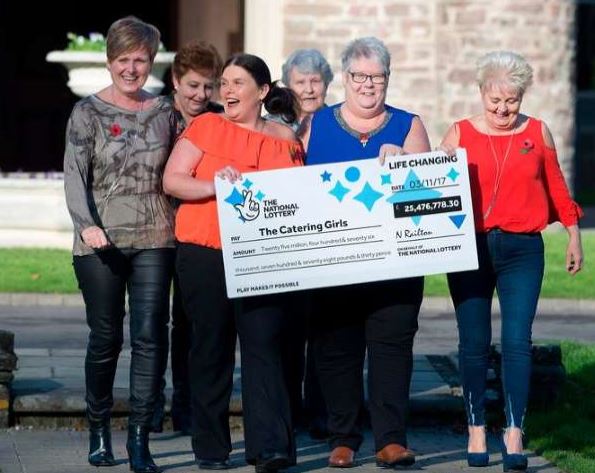 A syndicate of hospital catering staff have all quit their jobs after winning a massive £25million on the Euromillions lottery. The workers from Neath Port Talbot Hospital couldn't believe it when their numbers came up. Five handed their notice in on the spot, while the sixth member of the syndicate had already retired. But it could have been a very different story as their winning numbers belonged to a syndicate member who was thinking about leaving.
Louise Ward joined the winning syndicate, which has been playing the lottery for six years, in October last year, and it was her numbers that scooped the win. But the 37-year-old had been debating leaving the group as she was saving for her upcoming wedding. Lousie said: "I was actually thinking about stopping playing earlier in the year as I have been saving up for my wedding in March and needed the extra cash – imagine if I'd stopped, we'd never have won." Ultra-organised syndicate leader Julie Saunders, 56, asked her husband to go and buy the ticket on Friday as they were all working. The day after the draw they were visiting her father in a residential home and he told her just one ticket had won the jackpot. She said 'it could be us as we haven't checked yet' – little did she know the ticket hidden in the usual spot in her living room cabinet was the winner. Julie went home and checked the numbers and called Camelot straight away before letting the other members know of their amazing win. When news started to sink in, they all decided one of the first things they would be doing was retiring from work.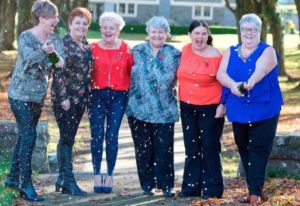 Julie said: "I've enjoyed working there for many years along with the rest of the syndicate, but now it is someone else's turn to take on those roles. "We will miss many of our colleagues as we have all worked there a long time, but this is the start of something new for us all."
Source: Mirror
(Visited 11 times, 1 visits today)