Dangote Foundation Donates N500m To Kano Market Fire Victims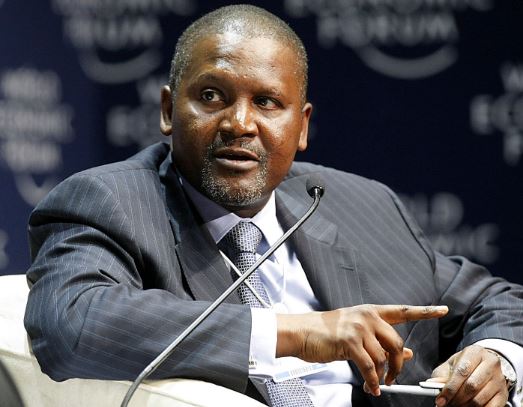 Succour came the way of over a thousand traders affected by the Kano Market fire disasters, as Dangote Group's President, Aliko Dangote, made good his promise to donate N500 million to rehabilitate the them. Aliko's donation, which came through the Aliko Dangote Foundation, was in response to the appeal by the Kano State government for contributions from public-spirited individuals and corporate organisations to help the fire victims revive their business.
No fewer than seven fire disasters have occurred in five major markets across the state within the past few months, with no fewer than 1,400 shop and goods estimated at N28 billion gutted. The state government had, in the wake of the last disaster in February, which affected Singa Market, set up a judicial commission of inquiry and an appeal committee, headed by Alhaji Aliko Dangote and another businessman, Usman Tofa, both indigenes of Kano, to help raise funds to help the fire victims, most of who lost everything to the disaster. Presenting the N500 million cheque on Monday in Kano, the CEO of Aliko Dangote Foundation, Mrs. Zouera Youssoufou, explained that Alhaji Dangote was deeply touched by the plight of the affected traders, adding that it explained the reason he has ensured that the money was made available.
In his welcome address at the ceremony, the state's Commissioner for Commerce, Industry, Cooperative and Tourism, Hammed Rabiu, commended Alhaji Dangote for the good gesture, adding that the state will be eternally grateful for the help he has rendered the state in times of need.
Source: News agencies
(Visited 17 times, 1 visits today)