Ondo State Moves To Stop Free Education Program At Secondary School Level In The State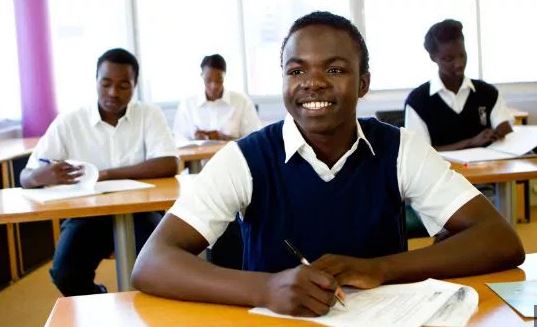 Ondo government is to henceforth stop free education at the secondary school level across the state. Government is equally set to review chargeable fees in the state's tertiary institutions. This was part of the 19-point communiqué issued after a two-day education summit held in the state in which over 2000 stakeholders attended. The communique which was signed by the Permanent Secretary in the Education Ministry, Steve Awosika in Akure at the weekend asked the State Government to recruit teachers to fill all relevant vacancies in public primary and secondary schools.
The recommendation of the summit includes; "That Government should fund education at the Primary school level while parents should be responsible for the education of their children at the secondary and tertiary levels. It added that:" There should be a review of chargeable fees in the state's tertiary institutions in line with the needs of each school and current economic realities. The summit noted that: "The issue of Education funding is too important to be left in the hands of Government alone if we must achieve functionality in education. It must be the business of all stakeholders. "That the issue of return of schools to their original owners requires further engagement amongst stakeholders in order to arrive at amicable and workable solution.
"That mega schools in the State should be put into more functional, optimal and better use by government to address the current state of underutilization of some of them. "That Community involvement in Quality Assurance support to schools is desirable and should complement the monitoring and supervision roles of the Ministry of Education Science & Technology to enhance quality of instruction in schools. "That State Government, Philanthropists, Old Students Association, PTA and Corporate Organizations should embark on aggressive renovation/reconstruction of dilapidated school structures to make such schools learners friendly. "That Examination Ethics and Disciplinary Committee should be strengthened in the Ministry and schools to checkmate incidences of examination malpractice. "That a measurable parameter should be designed for the promotion of teachers while Teachers Biometric Attendance device should be designed to monitor their class attendance and enhance productivity.
"That the Ministry should reinvigorate co-curricular activities in schools while craft work and school gardens should be revived in all schools. "That curriculum contents in schools should be reviewed and domesticated to meet relevant needs while implementation should be enforced. "That School Based Management Committee; Schools Board of Governors and Parents Forum should be re-invigorated in the State's secondary and tertiary institutions. '' The state governor, Rotimi Akeredolu had hinted during the opening ceremony of the summit that his administration would adhere strictly to the recommendations of the summit to reposition education in the state.
Source: News agencies
(Visited 3 times, 1 visits today)