Manchester City Striker Sergio Aguero Has Been Injured In A Serious Car Crash In The Netherlands.
The 29-year-old fractured a rib and could be out of action for months after a taxi he was travelling in smashed into a lamp post, according to Argentine media reports.
Dutch police have said two people were injured and taken to hospital, but the force did not confirm their identities.
Manchester City said the player was due to be assessed by club doctors after sustaining injuries in the crash.
Pictures purportedly of the scene showed the car's bonnet crumpled and both front airbags deployed after the impact at a junction.
Aguero was understood to have been in the Dutch capital to attend Colombian singer Maluma's concert.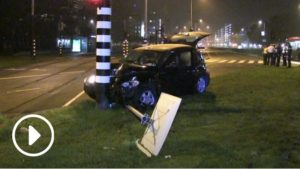 A few hours before the crash he posted a photo of himself with the performer and the caption: "Thanks for the invitation."
South America-based football journalist Tim Vickery said the accident happened as Aguero was making his way back to the airport, to catch a flight to Manchester.
Aguero's former club Independiente sent their best wishes in a tweet which read: "Force and speedy recovery @aguerosergiokun! All @Independiente is with you at this difficult time."
Fans have expressed surprise that their star striker was at a gig abroad less than 48 hours before a crucial Premier League clash with Chelsea on Saturday – but Manchester City confirmed the player was on a day off.
The club said in a statement: "Sergio Aguero will be assessed by Club doctors today after being involved in a road accident on Thursday.
"The City forward was in Holland on his day off and has sustained injuries.
"He will return to Manchester this morning and his status will be checked ahead of tomorrow's Premier League clash at Chelsea."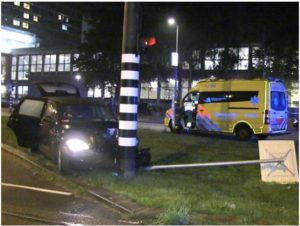 Source: Sky News
(Visited 16 times, 1 visits today)