Ghanaian American singer, songwriter and producer 'Amaarae' takes the spotlight this week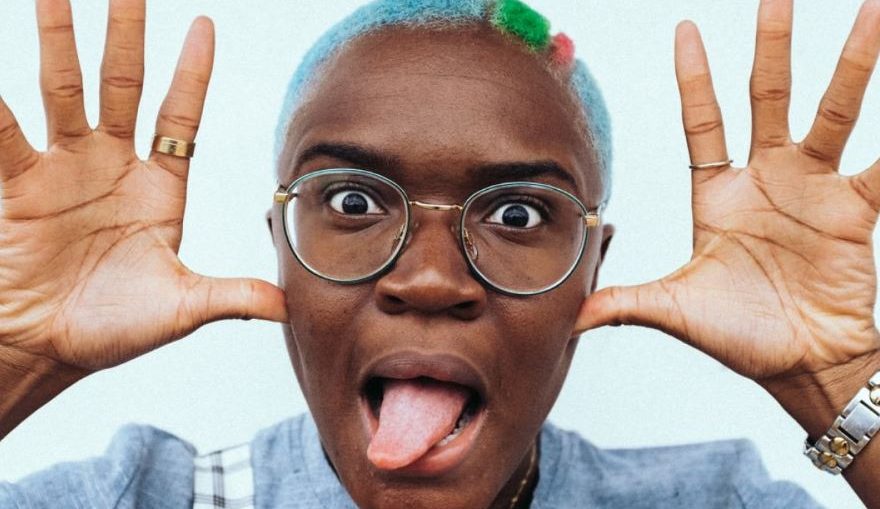 Ama Serwah Genfi (born July 4, 1994), known professionally as Amaarae, is a Ghanaian American singer, songwriter, producer, and engineer known for her groundbreaking work around representation and gender in music. She was born in New York and raised between Atlanta and Accra to Ghanaian Parents Ama Bawuah and Kwadwo Boateng Genfi. She is the elder of two children.
Amaarae began to experiment with music at the age of 13, when she wrote her first song. In an interview with Unorthodox Reviews, she said "I wrote my first song when I was about 13 and it was a reimagining of R.Kelly and Usher's "Same Girl".
During high school she started making mixtapes and by 17, she took up an internship at a music studio. At university, she undertook voice training and honed her song writing skills while studying English literature and in June 2017 she returned to Ghana.
No 4. Fluid – Released in 2017 and off her Debut Ep "Passionfruits Summers"
Recognized both locally and internationally, she was named one of Apple Music Africa's Favourite New Artist in April 2018 and later that year became an Apple Music Beats 1 featured artist for her debut project Passionfruit Summers which she released through her independent record label, Golden Child LLC on November 30, 2017.
No 3. Spend Some Time feat Wande Coal – Released in 2019.
No 2. Leave me alone – Released in 2020.
Amaarae has also been acknowledged for her style and fashion sense. In 2018, she was featured in Vogue Magazine online in an article on 4 women across the globe with buzz haircuts and snagged a mention as one of Vogue online's Top 100 Style Influencers of 2018, in addition to being nominated as Artist of the Year at the Glitz Style Awards in Ghana. She has also patronized Ghanaian fashion brand Free The Youth.
Ep: Passionfruits Summer
Album: The Angel you don't know
No 1. Like It – Released on the 26th of September, 2019. Produced by Rvdical The Kid.
Genre: R&B, Afrobeats, dancehall.
(Visited 13 times, 1 visits today)