American rapper, singer and songwriter Dababy sits on our #AOTW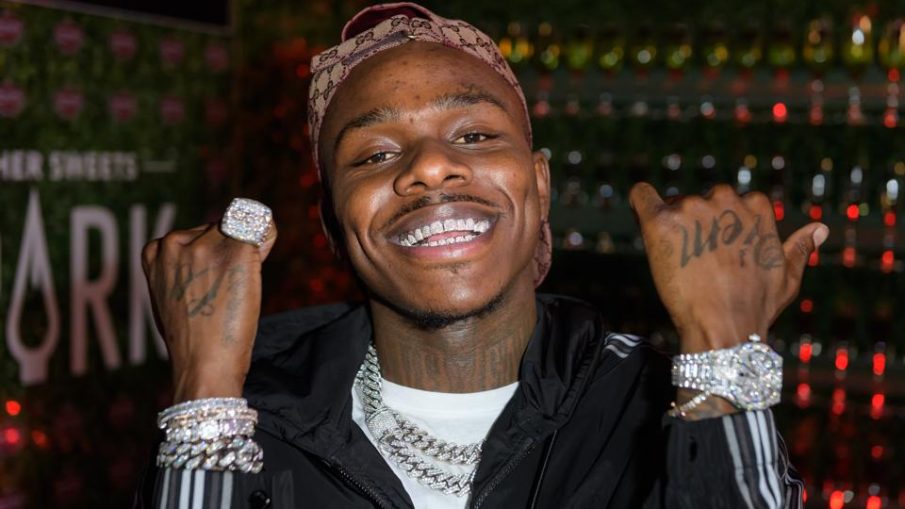 Jonathan Lyndale Kirk born December 22, 1991, better known as DaBaby formerly known as Baby Jesus. He is an American rapper, singer, and songwriter from Charlotte, North Carolina. He rose to prominence in 2019 after releasing several mixtapes between 2014 and 2018.
His debut studio album Baby on Baby (2019) peaked at number seven on the Billboard 200, while his second studio album, Kirk (2019), debuted at number one. The albums produced the Billboard Hot 100 hit singles "Suge", "Intro", and "Bop". His third studio album, Blame It on Baby (2020), became his second consecutive number-one album in the US. It also produced DaBaby's highest-charting song, "Rockstar" featuring Roddy Ricch, which spent seven non-consecutive weeks at number one on the Billboard Hot 100.
He was born  in Cleveland, Ohio. He moved to Charlotte, North Carolina in 1999, where he would spend most of his early years. He attended Vance High School where he graduated in 2010. He attended the University of North Carolina at Greensboro for two years,[17] but did not complete his studies, saying he only went to school for his parents' sake.[8] He grew up listening to Eminem, 50 Cent and Lil Wayne with his two older brothers.
No. 4. Suge
"Suge" (also known as "Suge (Yea Yea)"[1]) is the breakthrough hit by American rapper DaBaby, released as the lead single from his debut studio album Baby on Baby on April 23, 2019.[2] It reached number seven on the US Billboard Hot 100.
It got nominated for the Soul Train Music Award in the category of Rhythm & Bars Award, it also got nominated for the 2019 MTV video music award and the 2020 Grammy Awards for best rap performance.
No 3. Bop
released to US rhythmic contemporary radio through Interscope Records on November 19, 2019, as the second single from DaBaby's sophomore album Kirk (2019).[1] It peaked at number 11 on the US Billboard Hot 100.
No 2. Blind ft Young Thug
Off the "Blame it on Baby" Album released in 2020.
Controversies
DaBaby was involved in an incident in Huntersville, North Carolina where a 19-year-old man was shot in the abdomen and died soon after.[38] DaBaby confirmed his involvement in the shooting and said "he acted in self defense".[39] The most serious charges were dropped in March 2019,[38] and DaBaby pleaded guilty to carrying a concealed weapon, a misdemeanor.
During DaBaby's 2020 "Up Close N Personal" tour, he slapped a female fan on his way to the stage for a performance in Tampa, Florida. The crowd responded by booing, and DaBaby left the venue without performing any songs. He said that he struck her because she placed her phone too close to his face while taking a video with the flash on. In a video posted on Instagram, DaBaby said, "I do apologize that there was a female on the other end. I think by this time, you know it's a well known fact that male or female, I would've responded the same exact way."
No 1. Rockstar ft Roddy Ricch
The song was released on April 17, 2020 as the second single from DaBaby's third studio album Blame It on Baby (2020). It was written by the two rappers and its producer SethInTheKitchen. "Rockstar" has spent seven non-consecutive weeks at number one on the US Billboard Hot 100.[1] The song also topped the charts in Australia, Canada, Denmark, Greece, Ireland, New Zealand, Portugal, Switzerland and the United Kingdom, and peaked within the top 10 of the charts in Germany, the Netherlands, Norway, Sweden and Finland. Its music video is set in a zombie apocalypse.
(Visited 4 times, 1 visits today)