#FerrariPortofino: Papa Otedola took us (Temi, Cuppy and Tolani) shopping and bought one of each Ferrari – DJ Cuppy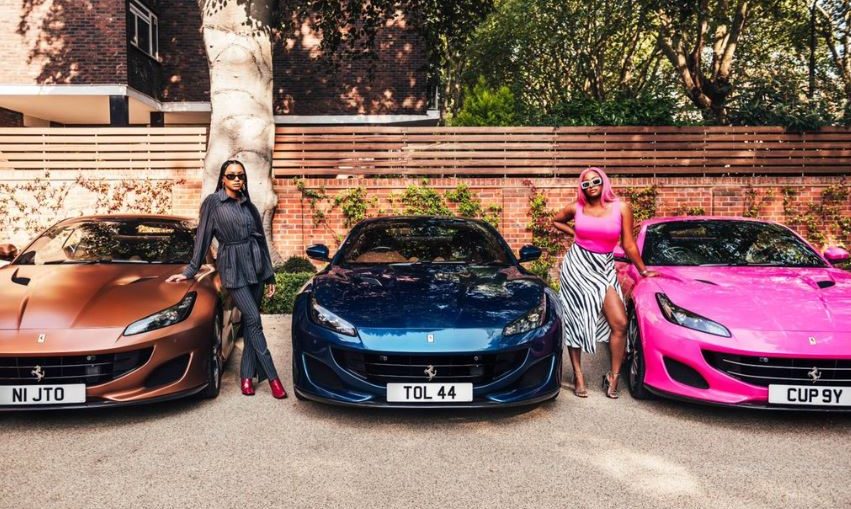 Nigerian Billionaire Femi Otedola recently bought a Ferrari Portofino for each of his daughters DJ Cuppy, Temi and Tolani.
The news was broken by DJ Cuppy on Twitter. Posting, she wrote: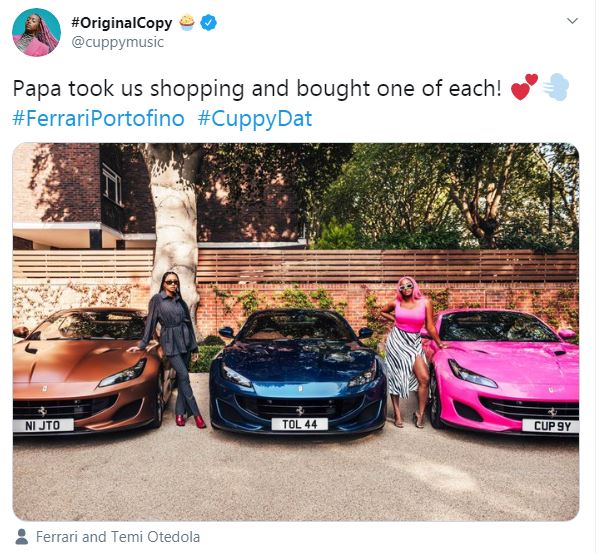 According to information online, the Ferrari Portofino (Type F164) is a grand touring sports car produced by the Italian automotive manufacturer Ferrari and has a 0–60 mph (0–97 km/h) time of 3.5 seconds. It is a two-door 2+2 hard top convertible. The car is named after the village of Portofino in northern Italy and the car succeeds the company's previous V8 grand tourer, the California T. The car was unveiled at the 2017 Frankfurt Motor Show.
The 2020 Ferrari Roma coupe is based on the Portofino.
The least-expensive 2019 Ferrari Portofino is the 2019 Ferrari Portofino 2dr Convertible (3.9L 8cyl Turbo 7AM). Including destination charge, it arrives with a Manufacturer's Suggested Retail Price (MSRP) of about $210,783.
Temi also shared a video:
💖💙🤎 @cuppymusic @shestolani pic.twitter.com/KyvFYDeXgV

— Temi Otedola (@TemiOtedola) September 16, 2020
Wow!
(Visited 3 times, 1 visits today)