We go way back today on our #AOTW Segment with Elvis Presley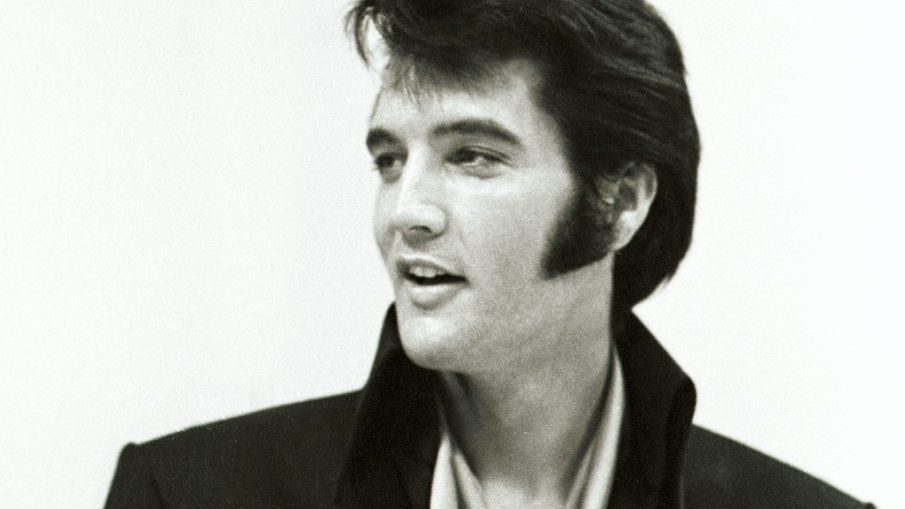 Today on the show we take a trip abroad and touch down America to spotlight one of its very own who though no longer with us, his music lives forever.
Born Elvis Aaron Presley on the 8th day of January, 1935 and died August 16, 1977. He was an American singer and actor who was regarded as one of the most significant cultural icons of the 20th century and is often referred to as the "King of Rock and Roll" or simply "the King".
He was born in Tupelo, Mississippi, and relocated to Memphis, Tennessee, with his family when he was 13 years old. His music career began there in 1954, recording at Sun Records with producer Sam Phillips, who wanted to bring the sound of African-American music to a wider audience.
Presley's first RCA(Label he was Signed to) single, "Heartbreak Hotel", was released in January 1956 and became a number-one hit in the United States. With a series of successful network television appearances and chart-topping records, he became the leading figure of the newly popular sound of rock and roll.
No. 4: Heart Break Hotel – it was released in January of 1956 and was written by Tommy Durden and Mae Boren Axton, with credit being given also to Presley. In 1995 it was inducted into the Grammy Hall of Fame, and in 2004 Rolling Stone magazine named it one of the "500 Greatest Songs of All Time". In November 1956, Presley made his film debut in Love Me Tender and between 1958–1960. Presley got Drafted into the Military and also lost His Mother.
No. 3: Burning Love(Cover) – " is a 1972 song by Elvis Presley written by Dennis Linde and originally recorded by country soul artist Arthur Alexander,  Elvis Presley had a major hit with the song, becoming his biggest hit single in the United States since "Suspicious Minds" in 1969 and his last Top 10 hit in the American Hot 100 or pop charts. || The Song peaked at no. 1 on The U.S. Cash Box Top 100 and at no. 2 on The U.S. Billboard Hot 100..
No. 2: Way Down – " is a song recorded by Elvis Presley. Recorded in October 1976, it was his last single released before his death on August 16th 1977. The song was written by Layng Martine, Jr. and was later covered by Status Quo and Cliffhanger. The song was recorded at Presley's Home studio in Graceland. Way Down was the last song recorded before Presley's death in 1977(August 16). It initially peaked at No. 31 on the Billboard Hot 100 chart dated August 6, 1977 and had fallen to No. 53 on the chart for the week ending August 27, 1977. Thereafter, it reversed direction and reached an even higher peak at No. 18 on 24 September – 1 October 1977. "Way Down" reached No. 1 on the American Country chart the week he died.
Bonus 2: CAN'T HELP FALLING IN LOVE – It was written by Hugo Peretti, Luigi Creatore, and George David Weiss and published by Gladys Music, Inc
CONTROVERSY AND DEATH: Between the year 1973 & 1977 Presley finalized his divorce and by then his health was in serious decline. Twice during the year, he overdosed on barbiturates, spending three days in a coma in his hotel suite after the first incident. Towards the end of 1973, he was hospitalized, semi-comatose from the effects of a pethidine addiction.  Presley's condition declined precipitously in September. Keyboardist Tony Brown remembered Presley's arrival at a University of Maryland concert: "He fell out of the limousine, to his knees. People jumped to help, and he pushed them away like, 'Don't help me.' He walked on stage and held onto the mic for the first thirty minutes like it was a post. Everybody's looking at each other like, 'Is the tour gonna happen'?"
On the evening of Tuesday, August 16, 1977, Presley was scheduled to fly out of Memphis to begin another tour. That afternoon, Ginger Alden discovered him in an unresponsive state on a bathroom floor. According to her eyewitness account, "Elvis looked as if his entire body had completely frozen in a seated position while using the commode and then had fallen forward, in that fixed position, directly in front of it. […] It was clear that, from the time whatever hit him to the moment he had landed on the floor, Elvis hadn't moved."[292] Attempts to revive him failed, and his death was officially pronounced the next day at 3:30 p.m. at the Baptist Memorial Hospital
No. 1: Suspicious Minds – is a 1968 song written and first recorded by American songwriter Mark James. After this recording failed commercially, it was cut by Elvis Presley with producer Chips Moman, becoming a No.1 song in 1969, and one of the most notable hits of Presley's career. The Song was certified Gold In Italy and Mexico, it was also certified Platinum in both The United States and The UK. It peaked at no. 1 on The US Billboard Hot 100 songs and at no.2 o. The UK Singles official Chart.
(Visited 7 times, 1 visits today)