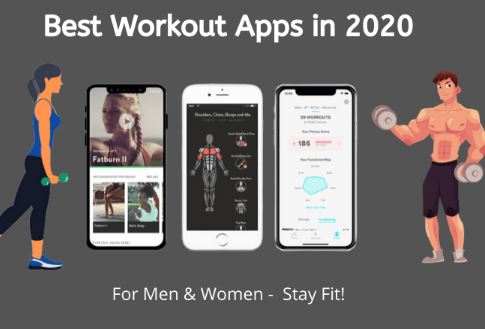 Hey guys! Do you know that apps have been developed for home work out? It's amazing how much people have become creative since the pandemic. Many believe exercise is the only great way to stay in shape. This is why they cannot withstand skipping exercising in one week. It helps actually. However, since we all cannot go to the gym and the likes this period, some great minds have developed some apps that could be downloaded from your android app store or from your iPhone IOS.
Some of these personal trainer-apps are free and some you may have to purchase. There are a list of these apps foreign and local on www.similarweb.com
You could find some of these fitness apps in Nigeria on google PlayStore or IOS
Lose Belly Fat in 30 Days – Flat Stomach
App Icon for Six Pack in 30 Days – Abs Workout App in Nigeria Google Play Store
Home Workouts
App Icon for Lose Weight App for Women – Workout at Home App in Nigeria Google Play Store
There are many other free WorkOut Apps on PlayStore and Apple Store, all you need to do is search.
(Visited 7 times, 1 visits today)