"I wanted to see what that p*ssy felt like" – Soulja Boy mocks Blac Chyna following split
American Rapper Soulja Boy has confirmed an alleged rumour that he has gone separate ways with his love interest, Blac Chyna.
After weeks of social media frenzy over Blac Chyna and Soulja Boy's relationship, Soulja Boy has taken to Twitter to confirm the split.
Soulja Boy confirmed this while reacting to a post made by international gossip site, TMZ on micro-blogging site, Twitter.
TMZ tweeted: "Blac Chyna and Soulja Boy Split After Dating For a Couple Weeks".
Soulja Boy in response wrote: "I just wanted to see what the pussy felt like"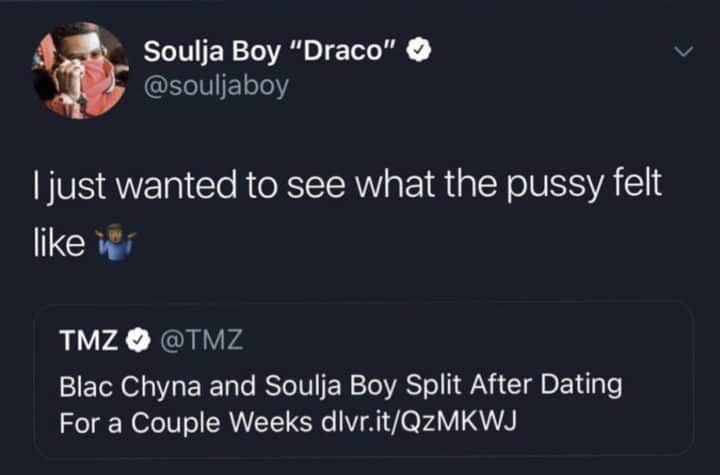 (Visited 5 times, 1 visits today)