The Human Side Of President Buhari; Buhari's Daughter Speaks Out And We Don't Care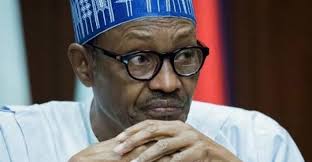 No petrol, SARS/Police harassment, Corrupt cases of people close to him yet no action, price of goods sky-rocketing, poor economic condition etc. So what "Human Side" are these guys taking about? Nigerians are not President Buhari's children. They just want basic things which he has failed to provide.
Anyway, see story below:
A 55-minute documentary titled 'The Human Side of President Buhari' has been put together by the media and publicity department of the state.
In the video, one of President Muhammadu Buhari daughters said she wants Nigerians to know that her father is someone who is realistic. She said her father told her to study hard because he had nothing but education to offer.
Halima, one of the daughters of President Muhammadu Buhari, has described her father as a realistic person. She said this is what she wanted Nigerians to know about her father in a 55-minute video, put together by the media and publicity department of the state. The video documentary titled 'The Human Side of President Buhari', had ministers, aides of the president, and other members of the All Progressives Congress (APC) talking about how their feelings on Buhari's management style, reception to counsel and his major strength, The Cable reports.
According to her, her father advised her to study hard because he had nothing more to offer than education. Halima described her father as someone who is realistic. Halima said: "He came to my mother's room and he said look, I have nothing. I have nothing for you. And if you want to study, study hard and make it because this is what I have for you- your education. "So, you better buckle up and study hard. And since then, I still have his image, just standing by the wall and telling us that. And I realised just how lucky I am because in this society that we are in, I wonder how many fathers will tell their children that. "He is a very realistic father. This is the reality. He is showing us reality. And he always talks to us about the leaders that passed away without leaving anything behind and it didn't stop their children from making it."
Other people who featured in the documentary were Vice President Yemi Osinbajo, Babatunde Fashola, minister of power, works and housing; Femi Adesina, special adviser to the president on media and publicity; Nasir El-Rufai, Kaduna state governor. In an earlier report by NAIJ.com, presidential spokesman Femi Adesina dismissed assertion that the timing of the airing of 55-minute documentary on President Buhari is faulty considering the hardships being experienced by Nigerians occasioned by fuel scarcity.
Adesina, who was responding to reactions online over the planned airing of the documentary on NTA and Channels Television on Sunday, Monday and Tuesday, observed that some of the comments were borne out of genuine concern. The aide, who is the president's special adviser on media and publicity, in a statement in Abuja on Sunday, however, condemned other comments which he said were "virulent, coming from inveterate complainers''.
Source: Media Agencies
(Visited 137 times, 1 visits today)