The Box Show Artiste Of The Week: African King Of Dancehall 'Timaya'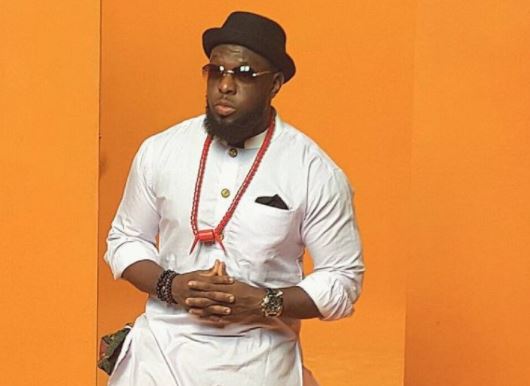 Just crowned Dancehall Act of The Year – Timaya – Afrimma 2017
Timaya is a 1977 born son of a Banker father, and a trader mother, and happens to be the last of his family.
At the completion of his secondary education at Lagos Ikeja Grammar school, Timaya returned to Port Harcourt, his birth place to further his education. However, he dropped out after only a semester due to poor performances. He was studying Banking and Finance at the Rivers State College of Arts and Science before he opted out.
At some point he became completely drawn to Entertainment and would often break house rules to attend late-night music events.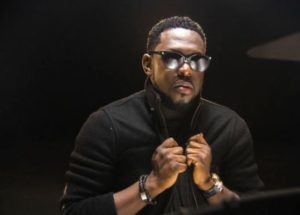 Popularly referred to as Egberi Papa 1 of Bayelsa, he began his solo career in 2006 with the release of "Dem Mama", which was an account of the 1999 destruction of Odi, a river side community in Niger Delta.
The song was met with rave reviews and also appeared on his debut album, True Story which was released the following year. His second album Gift and Grace was released in 2008. The album was also a big hit.
Timaya later shot into superstardom through his third studio album De Rebirth, with its lead single "Plantain Boy". The song which had catchy lyrics was a big hit along with the album and it stemmed from a period in his life when things were hard for him and he hawked plantain to survive. He collaborated with his Dem Mama Soldiers, a South South Music group he formed, on the album LLNP (Long Life N Prosperity).
Timaya initially started out his music career when he joined Eedris Abdul Kareem band as a backup vocalist. He strived hard to be his number one back-up singer. Working with Eedris was quite the eye opener for Timaya. He had this to say about his experience:
"Eedris was a good person. One thing I like about him is that he is fearless, and believes in himself so much. He knows how to perform on stage. He knows how to carry the crowd, and that is one thing I have learnt from him… Till date he never paid me a dime. The only money he gave to me was one thousand Naira after a show we did at Kuramo beach. That I did not copy from him. I treat my boys fine. I don't owe them. They all have cars. I know that they all have their own family and their own dream, so I don't mess with that. Eedris had time only for himself."
After the success of Dem Mama, Timaya decided to continue with K-Solo. He recorded seven more songs for his first album True Story, which was eventually released in 2007. In 2008 he worked with other producers, among whom was Phyno, to produce another album, Gift and grace. Timaya won two awards in 2008: Album of the Year at Nigeria Music Awards and Best Reggae/Dancehall album at the Headies Awards. Timaya went on to release three more albums, featuring several hit songs, and winning some awards along the way.
In 2010, he appeared on the song Kokoroko by female gospel artist Kefee, which went on to win in the Best Collaboration category at the 2010 Headies Awards.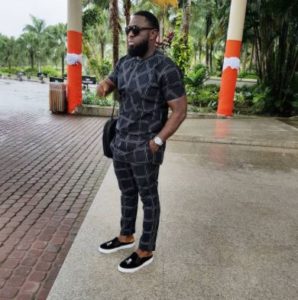 CONTROVERSIES
One of Timaya's oldest controversies is his relationship with film star, Empress Njamah which ended on a sour note and led to him saying "she is just like a thief" in 2010. The singer reportedly gave her some money to get him a car which she refused to. Shortly After their break up, she got a car and while she was dedicating it in church, Timaya reportedly stormed the location with thugs and took the car away.
The Egberi Papa 1 was in 2015 accused of rape by a woman, Sheila B. The alleged rape occurred in Atlanta, USA. The singer countered that the sex was consensual and that he had done no wrong. The matter however died down as no charges were pressed which could have substantiated the claim.
Timaya was once quoted as saying that his music career is more important than marriage so he is not ready for marriage. He however has a long-standing relationship with Barbara, who now has two children for him, though they remain unmarried.
He once revealed that he was a sex slave to an older woman a long time ago. He said, "When I had nowhere to stay, I had to go and live with a woman friend who turned me into a prisoner. I had to live by her rules. I could not go anywhere until she allows me to. I could never stay out until 7pm, or else I am in trouble. She was older than me by four years and I did not have a choice. Anytime I complain, she threatened to throw me out of her house. If I failed to make love to her, she would accuse me of sleeping with other ladies, and she will again threaten to throw my things out. That was when I was in Port Harcourt. It was not easy for me then, but what could I do? It was when I was able to save some money to get another place that I was able to escape."
Timaya has two beautiful daughters with his baby mama, Barbara. 5-year-old Emma and Grace who just turned 2on July 15, this year.
Revealing a side of him that is rarely seen, Timaya spoke affectionately about his daughters. He said:
"I did not know I could love anyone the way I love my children. I have a very wonderful relationship with my daughters and I relate with them a lot so they also see me as a friend."
The biggest controversy concerning Timaya might just be that with Eedris Abdulkareem.
"Idiot", "Dirty Igbo Smoker", this and a few more other vulgar words were used by Timaya as he blasted the 'Retired' Rapper, Eedris Abdulkareem.
This reaction was triggered by Eedris Abdulkareem's interview, where he tagged Timaya 'an ingrate'.
Timaya posted a video on his Instagram page in response where he blasted Eedris Abdulkareem for insulting him.
In 2011, Timaya was appointed a Peace Ambassador by the Interreligious and International Federation for World Peace (IIFWP). Dr. Hak Ja Haan Moon, co-founder of the IIFWP, stated that he is "one of those individuals whose lives exemplify the ideal of living for the sake of others, and who dedicate themselves to practices which promote the founding ideals of the IIFWP."
Timaya bagged two awards in 2008 including "Album of the year" at Nigeria Music Awards and "Best Reggae/Dancehall album" at the Headies Awards. He also received two awards "Best Reggae/Dancehall album" for Gift and Grace and "Best Collaboration" for his feature on J Martins' "Good or Bad (O wey)" at the 2009 Headies Awards. He also won the award for "Best Collaboration" at the 2010 Headies Awards for his chart-topping song with Kefee. To date, his work has earned him four Headies Awards, and one Nigeria Music Award.
TOP4 SONGS BY TIMAYA
NUMBER 1: I Concur ft Donjazzy – (Prod. By Killertunes)
NUMBER 2: "Telli Person" ft Olamide & Phyno.
NUMBER 3: Plantain Boy
Number 4: 'Dem Mama'
(Visited 17 times, 1 visits today)