Liverpool Confirms Record-Breaking Deal For Southampton's Virgil van Dijk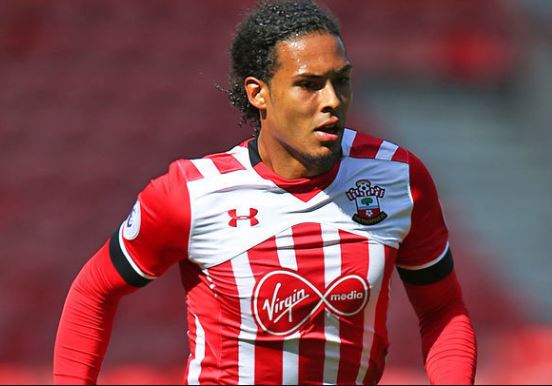 The January transfer window will open on Monday to Liverpool's extraordinary world-record £75 million signing of Holland centre-back Virgil van Dijk from Southampton.
As exclusively revealed by Telegraph Sport, a fee was agreed on Wednesday for Van Dijk that shatters Liverpool's previous club record transfer and is also easily the biggest in football history for a defender. The two clubs were in secret negotiations over Christmas following the acrimonious breakdown of a potential deal last summer and Van Dijk completed a medical on Friday, agreeing personal terms on a contract worth £180,000-a-week.
Liverpool and Southampton brought forward their announcement of what is a massive coup for manager Jurgen Klopp after news of the deal was broken by Telegraph Sport. A photograph of Van Dijk posing with a replica Liverpool kit in front of his Christmas tree was then posted on the Liverpool website alongside confirmation he will wear the number four shirt. With Liverpool unable to register Van Dijk in time for the Premier League match against Burnley next Monday, his debut could be the Merseyside derby against Everton in the FA Cup third round.
Manchester City and Chelsea were both also extremely interested in Van Dijk and have made inquiries at different stages of the past six months but the 26-year-old's preference was always Liverpool after being personally attracted by the chance to work under Klopp. "Delighted and honoured to have agreed to become a Liverpool player," said Van Dijk. "Today is a proud day for me and my family as I join one of the biggest clubs in world football. I can't wait to pull on the famous red shirt for the first time in front of the Kop and will give everything I have to try and help this great club achieve something special."
Van Dijk's arrival follows major summer deals by Liverpool for Mo Salah and Alex Oxlade-Chamberlain and agreement to pay the £48m release clause for RB Leipzig midfielder Naby Keita. Barcelona, though, are also now expected to renew their interest in Philippe Coutinho after three bids were rejected last summer, peaking at £118.7 million. Liverpool regard the two situations as unconnected and had wanted Van Dijk, who was Klopp's first-choice transfer target, well before Barcelona moved for Coutinho.
Liverpool did not ultimately make a formal offer to Southampton last summer but were ready to pay around £60m after it became clear in June that Van Dijk wanted to join them. Southampton were furious at the apparent leak of information and their complaint to the Premier League over a suspected illegal approach prompted an apology from Liverpool and agreement not to pursue the deal.
Liverpool have since handled an embarrassing situation adeptly by not antagonising Southampton with any bid later in the summer and then discreetly opening negotiations ahead of the January window.
Source: The Telegraph
(Visited 3 times, 1 visits today)