Exclusive: Up-Close And Personal With 'Hailee Steinfeld'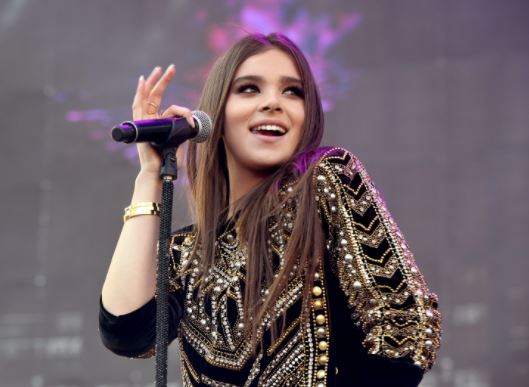 A child actress who had her breakthrough role at age 13 in the movie True Grit (2010), a performance that earned her an Academy Award nomination for Best Supporting Actress, a Screen Actors Guild Award for Outstanding Performance by a Female Actor in a Supporting Role, and a BAFTA Award for Best Actress in a Leading Role. She is known for her portrayal of Mattie Ross.
Thereafter, she appeared as Petra Arkanian in Ender's Game (2013), Juliet Capulet in Romeo & Juliet (2013), Violet Mulligan in Begin Again (2013), Zooey Renner in 3 Days to Kill (2014), Emily Junk in Pitch Perfect 2 (2015) and Pitch Perfect 3 (2017), and Nadine Franklin in The Edge of Seventeen (2016), the last for which she received a Golden Globe Award nomination.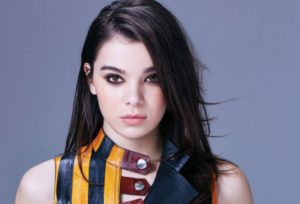 Steinfeld had been "experimenting" with music since about age 12. In 2015 she got the opportunity to play some of her songs for a representative from Republic Records at an event in New York City. Four months later she signed with the label. In July 2015, Steinfeld and singer Shawn Mendes released an acoustic version of Mendes' single, "Stitches". The following month, Steinfeld released "Love Myself".
"Love Myself" was released on August 7, 2015, as the lead single from Haiz and a forthcoming full-length studio album. The song garnered media attention for its empowering message as well as suggestive lyrics that evoke masturbation. It debuted on the Billboard Pop Songs airplay chart at number 27, marking the highest debut for a solo female artist on the chart since "Torn" entered at number 26 in 1998, and eventually reached a peak position of number 15. It also peaked at number 30 on the Billboard Hot 100 and reached the top 40 on the singles charts in six other countries, including Canada, New Zealand, and Sweden.
Haiz (stylized as HΔIZ) is the debut extended play (EP). It was released on November 13, 2015, by Republic Records. The EP was preceded by the lead single, "Love Myself", which has reached the top 40 on multiple international singles charts.
The EP received mixed to positive reviews upon release and achieved modest commercial success in North America. Critics described the record as "fun" and empowering but felt that Steinfeld lacked deluxe edition, released only in Japan, debuted at number 76 on the Oricon album chart in 2016. Personality. It debuted at number 38 on the Canadian Albums Chart and number 57 on the US Billboard 200.
After the Met Gala in May, rumors began swirling that Oscar-nominated actress Hailee Steinfeld is dating Justin Bieber. Within a matter of hours, however, Steinfeld put the rumors to rest and confirmed that she's not dating Bieber– in fact, she's been dating someone else for a while now.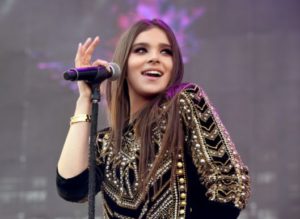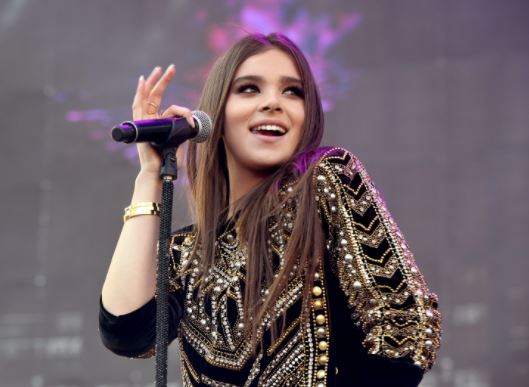 The lucky guy in fact has been Cameron Smoller. Let's share with some interesting facts you need to know about these two.
The Couple Has Been Posting Pics of One Another on Social Media Since Early 2016
It's unclear exactly how long Hailee and Cameron have been together. Cameron first posted an Instagram picture with Steinfeld in February 2016, suggesting they've been an item for over a year.
Hailee and Cameron Made Their First Public Appearance Together in January
Their first public appearance together at the W Magazine Celebration of the Best Performances Portfolio, where Hailee was being recognized for her role in The Edge of Tomorrow.
Though this marks their first official public appearance, Hailee and Cameron have been caught hanging out around Los Angeles plenty of times. Last February, the couple was seen shopping around The Grove in LA, and in October, they dressed up in matching skull makeup for the 2016 Just Jared Halloween Party in Silver Lake.
Steinfeld Recently Put Rumors to Rest That She Is Dating Justin Bieber
In 2011, fans suspected the two may be an item, but Bieber shot down those rumors on The Tonight Show saying she was "too young." He did acknowledge her skills, though, commenting that she was "really nice and really talented".
Cameron Is Instagram Famous
Cameron is Instagram famous, with over 52,000 followers.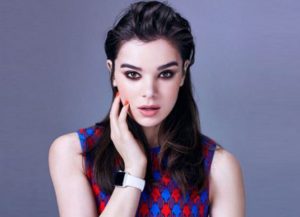 A song by American actress and singer Hailee Steinfeld and American duo Grey, featuring Russian-German producer Zedd. The song was written by Grey members Michael Trewartha and Kyle Trewartha, Robert McCurdy, Christopher Petrosino, and Asia Whiteacre. It was released on July 15, 2016, through Republic Records and Universal Music Group. "Starving" is included on the deluxe edition of Steinfeld's debut extended play, Haiz (2015). It serves as the record's third and final single.
NUMBER 1: Starving – Hailee Steinfeld, Grey – Starving ft. Zedd – Peaked at #12 on 12.17.2016
The song rose 31–24 on the chart dated October 15, 2016, making it Steinfeld's highest-charting single to date (ahead of the number 30-peaking "Love Myself"). It reached a peak position of 12 on the chart dated December 17, 2016.
NUMBER 2: Most Girls – Peaked at #58 on 8.5.2017 on Billboard (Nominations: Teen Choice Award for Choice Single: Female Artist).
NUMBER 3: Let Me Go – Hailee Steinfeld & Alesso ft Florida Georgia Line & Watt – Peaked at #53 on 12.9.2017
NUMBER 4: Love Myself
(Visited 25 times, 1 visits today)