Celebrating The Electronic Music Sensation 'Major Lazer'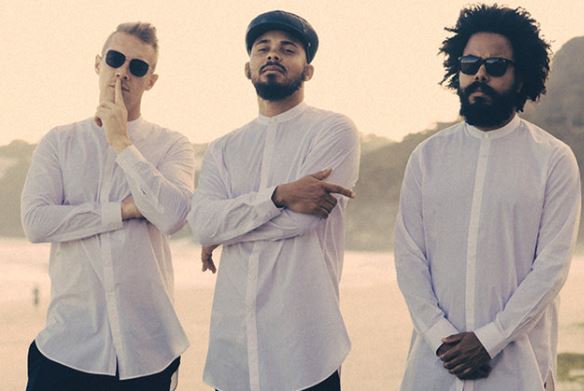 Since forming in 2009, Major Lazer has pounded its way to the top of the global music space with its combination of dancehall, moombahton, trap and electronic. Founded by electronic music impresario Diplo, Major Lazer began as a collaboration with the British house DJ and producer Switch.
These days, the group is composed of Diplo, Jillionaire and Walshy Fire. In addition to the three albums, including "Peace Is the Missions," released in 2015, and six EPs, Major Lazer has countless remixes, which we'll address later.
Major Lazer is a virtual band, and has released three full-length albums: Guns Don't Kill People… Lazers Do in 2009, Free the Universe in 2013, and Peace is the Mission in 2015. They have also released two EPs: Apocalypse Soon in March 2014, which featured vocal contributions from Pharrell Williams and Sean Paul, and Know No Better in 2017, which featured appearances from Camila Cabello, Quavo, Travis Scott, and J Balvin, among others. Lazer has also notably produced Reincarnated, the debut Reggae album by Snoop Dogg under his "Snoop Lion" persona.
Formerly made up of DJ Diplo and Switch, the two were introduced after working with M.I.A. Diplo has since enlisted producers/DJs Jillionaire and Walshy Fire (of Black Chiney).
The duo's first album Guns Don't Kill People… Lazers Do was released on June 16, 2009, on Downtown Records. It was recorded in Jamaica at Tuff Gong Studios. Vocalists such as Santigold, Vybz Kartel, Ward 21, Busy Signal, Nina Sky, Amanda Blank, Mr. Vegas, Turbulence, Mapei, T.O.K, Prince Zimboo, Leftside and others contribute guest vocals to the album, as well as additional production from Afrojack and Crookers.
Members  
Diplo
Jillionaire
Walshy Fire
Past members
Switch
Skerrit Bwoy
Major Lazer launched in 2008 as the digital reggae/dancehall project of Diplo, the globetrotting, taste-making DJ/producer.
The 2015 album Peace Is the Mission featured the massive hit "Lean On," plus chart-topping guests like Ariana Grande, Ellie Goulding, and 2 Chainz. It was also supported by an animated series that aired on the FXX cable television network. An extended edition of Peace Is the Mission appeared in November of 2015, sporting five bonus songs.
Studio albums
Guns Don't Kill People… Lazers Do (2009)
Free the Universe (2013)
Peace Is the Mission (2015)
Music Is the Weapon (2018)
Top4Songs
Cold Water – Major Lazer Featuring Justin Bieber & MO – Peaked at #2 on 8.13.2016
Lean On – Major Lazer & DJ Snake Featuring MO – Peaked at #4 on 8.29.2015
Bubble Butt – Major Lazer Featuring Bruno Mars, Tyga & Mystic – Peaked at #56 on 8.24.2013
Run Up – Major Lazer Featuring PARTYNEXTDOOR & Nicki Minaj – Peaked at #66 on 2.18.2017
Light It Up – Major Lazer Featuring Nyla & Fuse ODG – Peaked at #73 on 6.18.2016
Powerful – Major Lazer Featuring Ellie Goulding & Tarrus Riley – Peaked at #83 on 10.31.2015
Know No Better – Major Lazer Featuring Travis Scott, Camila Cabello & Quavo – Peaked at #87 on 6.24.2017
Awards
2016
NRJ Music Awards – Best Collaboration of the Year – Won
Billboard Music Awards  – Top Dance/Electronic Song – Lean On – Won
2017
Electronic Music Awards – Single of the Year – Pending
Remix of the Year – "Shape of You" (Major Lazer Remix) – Pending
(Visited 4 times, 1 visits today)