Exclusive Into The Young Musical Prodigy "DJ Zedd"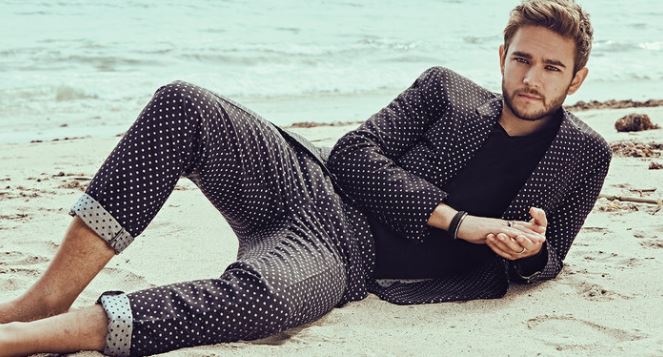 Being a musical prodigy from the very beginning, German-Russian musician Anton Zaslavski, known under his stage name DJ Zedd, was trained a lot by his parents-musicians from the earliest years. Born Anton Zaslavski, Zedd was born in Saratov, Russia, to Igor and Marina Zaslavski, both of whom have musical backgrounds. He was raised in Kaiserslautern, Germany by his classically trained musician-parents. Zedd began playing the piano at the age of four and built up his knowledge of the Classical repertoire throughout his childhood. At age twelve, he learned to play the drums and, soon after, he began performing with the post-hardcore/metal trio Dioramic. As a pre-teen he was already composing and producing numerous rock songs in his band's own studio. He started getting interested in electronic music in 2009 after hearing the French electronic duo Justice.
He began producing electronic music and as time went on, he became more aware of other musical genres. In 2009, he moved into the EDM (electronic dance music) genre after hearing the French electronic duo Jus†ice's album and within an incredibly short period of time amassed widespread critical and audience acclaim. Zedd then caught the interest of Skrillex who essentially found him on the net and signed him to his new OWSLA label.
He caught the ear of Interscope A&R Dave Rene and Interscope Geffen A&M Chairman Jimmy Iovine and successfully released several official remixes for powerhouse artists such as Lady GaGa, Black Eyed Peas, P. Diddy, Swedish House Mafia and Skrillex on labels including Interscope, mau5trap and EMI. Zedd signed with Interscope Records in 2012 and released his debut LP "Clarity" in October to much critical acclaim. The album's first single "Spectrum", featuring Cherrytree Records recording artist Matthew Koma, garnered massive global attention, soaring to No. 1 on the Billboard Dance Club Song chart. iTunes also named the Clarity album as their Breakthrough Album of 2012
Zedd made his national television debut on "The Late Show with David Letterman" in October of 2013 where he turned his signature style upside down performing a stripped-down version of his new single "Clarity", showcasing his classical training by playing piano alongside a string quartet and vocals from Foxes.  "Clarity" then ascended the radio charts and garnered spins on Top 40 radio stations across the country. The single was certified platinum in August of 2013 and continues to dominate the airwaves. With the smashing hit single, Zedd earned a Grammy in 2014 for Best Dance Recording.
Following the success of "Clarity", Zedd unleashed another monstrous single "Stay the Night" featuring Hayley Williams of Paramore. He delivered another hit at the top of 2014, "Find You", featuring Koma and Swedish vocal powerhouse Miriam Bryant. In early 2015, Zedd revealed his plan to drop another album. The first single off the project is "I Want You to Know" that he recorded with Selena Gomez, who has been rumored to be his new girlfriend.
Zedd and Gomez were dating from at least January to April 2015. It was first revealed on 5 December 2014 that Zedd would be working with Gomez on her second studio album; and in addition, they have collaborated with each other on "I Want You to Know".
AWARDS
Awards and Nominations
2013 – Popdust          – Next Pop Superstar of 2013 – Nominated
MTV Video Music Awards – "Clarity" (feat. Foxes) – Artist To Watch – Nominated
American Music Awards     – Favorite Electronic Music Artist – Nominated
2014 – Grammy Awards      – "Clarity" (feat. Foxes) – Best Dance Recording Won
iHeartRadio Music Awards – "Clarity" – EDM Song of the Year –  Nominated
Billboard Music Awards     – Top Dance/Electronic Artist – Nominated
"Clarity" – Top Dance/Electronic Song – Nominated
Clarity – Top Dance/Electronic Album – Nominated
Teen Choice Awards – Choice Music – Electronic Dance Music Artist – Nominated
MTV Video Music Awards – "Stay the Night" – MTV Clubland Award – Won
MTV Europe Music Awards – Best Push Act – Nominated
TOP4 TRIVIA
Both of Zedd's parents are Russian, though his surname—Zaslavski—is Polish.
His stage name comes from the word "Zed"—a chiefly British term for the letter Z or z. He chose the name because his surname begins with a Z.
In an interview, Zedd revealed that he writes most of his songs on a piano before producing them.
He creates his music using the Cubase suite of music production applications, and uses plug-ins such as the Sylenth1, Nexus, SynthMaster 2.6, and Omnisphere synthesizers, and the Kontakt sampler.
During his school years, he had a friend who shared his real first name. To avoid confusion, they'd begun referring to each other by the first letter of their respective surnames.
His least-liked subject in school was French.
TOP4 SONGS
Clarity – Zedd Featuring Foxes – Peaked at #8 on 8.17.2013
Stay – Zedd & Alessia Cara – Peaked at #7 on 5.6.2017
"I Want You to Know" – Zedd ft Selena Gomez – Peaked at #17 on 3.14.2015
"Stay the Night" with Hayley Williams
Upcoming Concerts
Monday 11 December 2017 – with Kesha, Halsey, and 7 others
Capital One Arena, Washington, DC, US.
Tuesday 12 December 2017 – with The Chainsmokers and Backstreet Boys
Bankers Life Fieldhouse, Indianapolis, IN, US.
Wednesday 13 December 2017 – with Alex Aiono, Dave, and 1 other
EXPRESS LIVE!, Columbus, OH, US.
Friday 15 December 2017 – Philips Arena, Atlanta, GA, US.
Saturday 16 December 2017 – with All Time Low, Charlie Puth, and 3 others.
Amalie Arena, Tampa, FL, US.
Thursday 28 December 2017
Glow at Echostage, Washington, DC, US.
Friday 29 December 2017 – Omnia Nightclub, Las Vegas, NV, US
(Visited 13 times, 1 visits today)