A Closer Look At The 'Classic Man' Jidenna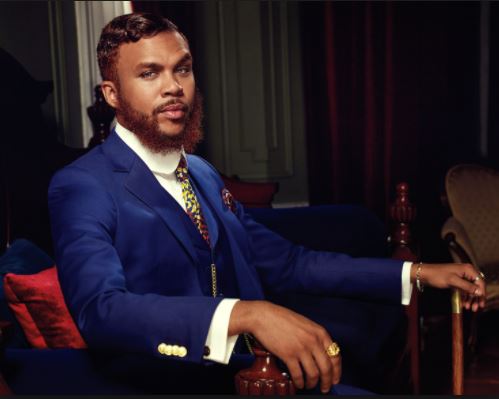 A sharp dresser, singer and rapper with geographic connections ranging from Nigeria to U.S cities like Oakland, Atlanta, and New York. He's the son of pioneering Nigerian scientist and educator Oliver Mobisson.
He moved from Nigeria to Boston as a child, went to Stanford, then scored a Grammy-nominated hit. We're getting inside the singer's quest for pop excellence. Jidenna currently resides in East Flatbush, Brooklyn.
Let's get a little closer to this man. To that period well before he started dyeing his hair red and styling himself like a Harlem Renaissance–era dandy, before he ditched his last name, signed to his friend Janelle Monáe's label, or began singing and rapping in his arrestingly bizarre array of styles.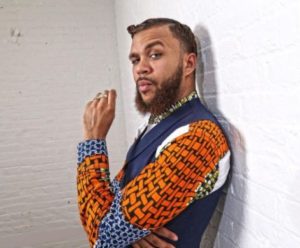 Let's begin with some of the earliest of those memories which came in the first six years of his life, in his father's native Nigeria, where trips to the market with his Massachusetts-born mom, "the only white lady" for miles, would end with locals surrounding their car under the incorrect assumption that they were rich tourists.
Next, he moved all the way to the suburbs of Boston, where blending in was again not an option. On his first day of school in the States, he recalls, "this dude with a mushroom haircut punched me under the seat and called me an 'African nigger' after I said the A-B-C-D's and the 1-2-3's in a Nigerian accent," which he has long since shed.
Over the years, the singer developed his personal style in college, where he learned about the power of fashion from his psychology professor Philip Zimbardo. However, he would not adopt his signature dandy style until the death of his father in 2010. Jidenna describes his look as "heavily inspired by the Harlem Renaissance with hints of traditional West African design," and a "marriage of European and African aesthetics."
He featured in an episode of the Netflix original series Luke Cage. Season 1 episode 5, "Just to Get a Rep", opens with Jidenna performing "Long Live the Chief" at the fictitious Harlem's Paradise. He performed "Long Live the Chief" and "Little Bit More" with a full band on The Daily Show with Trevor Noah in October 2016.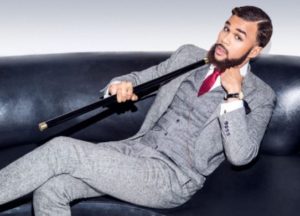 During a VladTV interview that was published July 9, 2015, Jidenna detailed being kidnapped and shot as a 5-year-old, the "Classic Man" star spoke about returning to Nigeria to bury his dad. Jidenna had to swiftly respond to criticism regarding his commentary on the experiences in Nigeria.
"When I actually buried my father, I had to bring a lot of AK-47s," he said. "I had to employ military commandos…Just to bury my father."
He also discussed his skin color in the interview. "When you're light-skinned, you're a heavier target for being kidnapped," he explained. "You're seen as more valuable. You're seen as you're white."
Those comments caused backlash. People on Twitter, for instance, voiced their disappointment with Jidenna's comments.
In February, he finally dropped The Chief, a debut album that more than justifies his confidence. Standouts range from the Nineties-style banger "Long Live the Chief" – which went viral last year after Jidenna performed it on an episode of Netflix's Luke Cage, "The Let Out" (with Quavo of Migos), all the way to the gorgeous single "Bambi" (it's Sam Cooke meets the Wailers with trap high-hats, and it's 2017's best song so far).
Before he sang his way through tears recording "Bambi," the true story of a now-married ex-girlfriend (the part about his polygamist grandpa having seven wives is almost true – he had six), Jidenna had a chat with the spirits of Bob Marley and Nat Cole.
In 2016, Jidenna stepped on to the red carpet with a gorgeous woman at the 2016 BET Awards.
After Jidenna walked the red carpet at the 2016 BET Awards with Rosalyn Gold-Onwude, new reports emerged that the two of them have been dating for the past three months. It was Ros' first time hitting the BET Awards and she was super excited about it.
According to MTO, she is one of the "most eligible bachelorettes in the game" and "NBA players have been trying to pick her up for YEARS now, to no success". In 2015 she was linked with Drake after photos of them surfaced online.
Popularly called Ros, she was born in Queens, New York to Pat Gold and Austin Onwude. Her mother is Russian and her father is Nigerian. She used to play high school basketball.
The 29-year-old basketball analyst calls games for ESPN, Pac-12 Network and the WNBA's New York Liberty on MSG. She is also a reporter for the Golden State Warriors, and the San Francisco 49ers.
On his response to gay rumors: "I am (into women) but I have no problem with people assuming (the gay rumor) because I have no problem with people picking who they love. You love who you love. I happen to just love a lot of women.  You know what's funny about that, I had assumed that people would talk about sexuality but the funny thing is, the era which I'm inspired by, the different eras I'm inspired by – the men groomed.  Actually, the manly men, the gangstas were the MOST well-groomed.  Because they had the most money."
A single song that matched his hyper-stylized image to a fault, Jidenna seemed, to the uninitiated, to be the very model of a one-hit wonder.
Jidenna's father was an observant Catholic, but his son has been on an eclectic spiritual quest ever since he experienced a powerful vision in college, one that he's not quite ready to share. When he told classmates about it, they called him crazy.
He kept an elaborate shrine in the studio, with candles, herbs, rice, and holy books from various religions, including the Talmud and the Koran. "I always do the same rituals," he says. "I read out of one of those books, I pray, I flip the rice in the air, I smoke, I drink and I make a record. And I call upon the ancestors of music to help me out."
Jidenna made his musical arrival in 2015, at the age of 29, with the appealing, if mildly gimmicky, radio hit "Classic Man": "You can be mean/When you look this clean," he rapped, claiming to have "charm like a leprechaun" (he does wear a lot of green) and name-dropping Nat King Cole.
TOP4 SONGS BY JIDENNA
NUMB ER 1: Classic Man ft Roman GianArthur – A hybrid R&B/Rap sound he called swank. (Nominated at the Grammy Awards 2016—"Classic Man" (featuring Roman GianArthur) Best Rap/Song Collaboration).
Soul Train Music Awards 2015— Jidenna won the Best New Artist Award for the song titled ''Himself ''
NUMBER 2: Bambi – Released in 2017 off the album The Chief.
NUMBER 3: Yoga with with Janelle Monáe – Nominated for Best Dance Performance.
NUMBER 4: Little Bit More – Released in 2017 off the album The Chief.
(Visited 30 times, 1 visits today)