Sen. Isah Misau Bags N5m Bail After Been Charged With Injurious Falsehood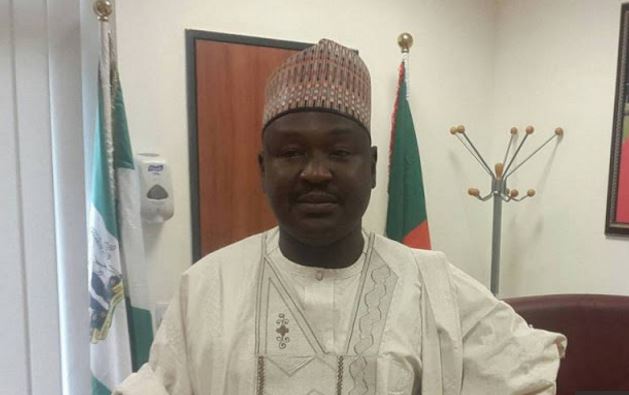 An Abuja High Court on Thursday granted bail to Isah Misau, a senator standing trial in a case of alleged injurious falsehood brought against him by the Federal Government. Mr. Misau, a serving senator, is facing a five-count charge bordering on injurious falsehood against the Inspector General of Police, Ibrahim Idris, and the Chairman, Police Service Commission, Mike Okiro.
The judge, Ishaq Bello, who declined to grant bail to Mr. Misau on self-recognizance, set the bail bond at N5 million with two reliable sureties each in like sum. The judge had declined the prayer made by Mr. Misau's counsel, Godwin Obla, asking the court to grant bail to his client on self-recognizance. Mr. Bello said: "For a reason I am not considering the request made by the learned Silk. "It has now become customary that anytime senior citizens are arraigned in the court and are granted bail on self-recognizance, they suddenly realise that they have the need to engage in some personal trips outside.
"And sometimes they stay for a long period of time and such cases will be delayed because of their absence.'' Mr. Bello adjourned the case to November 28 and 29 for hearing. Earlier, Mr. Misau pleaded not guilty after the charge was read to him. Hadi Saleh, the prosecuting counsel, told the court that between August 10 and October 5, the defendant made some injurious falsehood statements against Messrs. Idris and Okiro which were widely publicised by the media. The prosecutor said that the offences contravened the provision of Section 393 (1) of the Penal Code.
Source: NAN
(Visited 1 times, 1 visits today)