Oando Plc Concludes 40th Annual General, See All That Went Down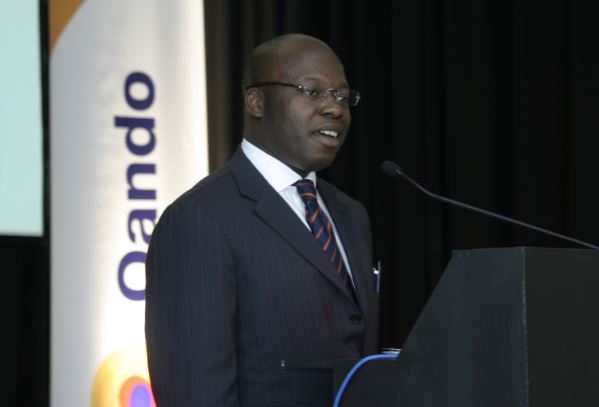 Oando Plc's 40th annual general meeting ended on Monday in Uyo, Akwa Ibom state, with the shareholders voting unanimously to retain Wale Tinubu as group CEO. They also voted to retain the board of directors. Two petitioners, Dahiru Mangal and Ansbury Inc, had alleged gross abuse of corporate governance and financial mismanagement and sought the postponement of the AGM pending the result of an investigation by the Securities and Exchange Commission (SEC). But SEC said it did not see any evidence to warrant a postponement — suggesting that the petitions lacked merit.
Oba Michael A. Gbadebo, chairman of the board of directors, said the company was going through a period of restructuring resulting from the prevailing global crisis in the oil and gas sector but that it was still on course "towards becoming Africa's most respected oil and gas company". Shareholders, while unanimously adopting the 2016 audited report, raised concerns on Oando's operations in the upstream, midstream and downstream sectors of the petroleum industry — as well as its finances and debt profile. Tinubu explained management plans to address the issues raised.
He said: "As your management team we assure you that our main focus will continue to be geared towards sustaining your company's profitability and ensuring adequate return for you our esteemed shareholders. Our story has always been one of resilience, innovation and growth, and I assure you that we are fully committed towards positioning your company towards sustained growth moving forward. "Let me bring to your attention that the $900 million debt position we had in 2014 following the acquisition of ConocoPhilips has been substantially reduced by over $600 million in just under three years.  Our current dollar liability stands at around $300 million.
"If anybody linked with the management of the company is doing any kind of business for or with the company, we are obliged to disclose and we have constantly disclosed. Our related-party policy is on our website. It is detailed and extensive, it is benchmarked against global best practice and it is overseen by the governance committee of the board, which is an independent committee."
There was a 15-minute protest outside the venue by a group, Oando Shareholders Solidarity Group, led by Francis Michael. He said the protest was to demand a change of management over "gross mismanagement and abuse of corporate governance". Michael said: "We call on the present GCEO of Oando, Mr. Wale Tinubu, to step down and allow a competent hand to manage the affairs of the company to save millions of Nigerians from further loss of their hard-earned money." But in a statement by Oando, the protesters were described as non-shareholders "as all shareholders could have entered the venue to raise their legitimate concerns to management and the Board".
(The Cable)
(Visited 1 times, 1 visits today)