North Korea Provocations Must Be Stopped To Prevent Global Catastrophe  – Putin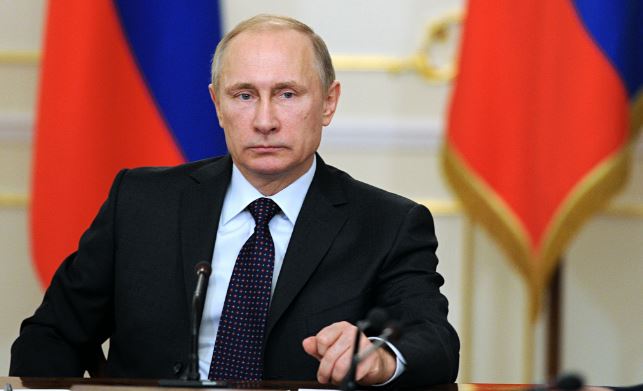 A day after predicting "global catastrophe" if North Korea's nuclear tests lead to anything other than talks, Russian President Vladimir Putin has said the situation may be "impossible" to resolve. Putin made the comments after meeting with South Korean President Moon Jae-in on the side-lines of the Eastern Economic Forum in Vladivostok, Russia.
Putin repeated his assertion that sanctions won't be enough to rein in North Korea, and cautioned against getting "emotional" over the issue and pushing the regime "into a corner." "We should be cold-blooded and we should avoid steps to escalate tension," Putin said. "Without political and diplomatic levels, this situation will be very difficult to resolve and I think even impossible to do." Tensions over North Korea's nuclear program intensified this week after Pyongyang's boast Sunday that had it successfully tested a hydrogen bomb that could be mounted on a missile.
During his Russia visit, Moon spoke warmly of his relationship with Putin, saying the two were "friendly" and shared the same aims. "Especially regarding the new East policy, you are pursuing and the new defense policy I am pursuing, it makes me feel that we are dreaming the same dream," said Moon. However, he had own stark message about the situation on the Korean Peninsula: "If North Korea's provocation doesn't stop here, I think could fall into an uncontrollable situation." Russia has played a much more visible role in the North Korea crisis since the nuclear test.
We should be cold-blooded and we should avoid steps to escalate tension. John DeLury, a professor at Yonsei University in South Korea, says the meeting in Vladivostok is part of Putin's efforts to increase Russia's presence in East Asia. "Because the Americans are sending mixed signals, Putin probably sees an opening to take the lead," he said.
While US Defense Secretary James Mattis warned of a "massive military response," US President Trump suggested a massive clampdown on trade with countries that do business with North Korea. That would include China. Trump is scheduled to have his first conversation with Chinese President Xi Jinping since the nuclear test at 9 a.m. ET Wednesday. Putin was in China the day of the nuclear test and has already had an audience with the Chinese leader. On Thursday, Putin will hold separate talks with Japanese Prime Minister Shinzo Abe, who on Wednesday warned North Korea to reconsider its current path.
"We should make North Korea understand that it has ​no bright future if it continues its current path, and change its current policy. Japan and Russia will work together in the international society for that," Abe said in televised statement. Japan's Defense Minister said Wednesday the explosive device detonated deep under a North Korean mountain Sunday had a yield of up to 160 kilotons. Previous estimates have ranged from 50 kilotons to 120 kilotons. "It is far bigger than past (North Korean) nuclear tests," said Japanese Defense Minister Itsunori Onodera. "The fact that a nuclear bomb with a certain level of energy output has been developed, is a large threat not only for Japan but for the international society."
Source: CNN
(Visited 9 times, 1 visits today)