Artiste Of The Week: Exclusively The Cap "DJ Spinall"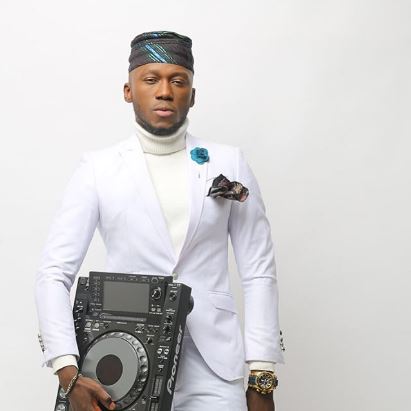 A disc jockey (DJ) is a person who mixes different sources of pre-existing recorded music as it plays, usually for a live audience in a nightclub or dance club or via broadcasting.
DJs also create mixes, remixes and tracks that are recorded for later sale and distribution. In hip hop music, DJs may create beats, using percussion breaks, basslines and other musical content sampled from pre-existing records. In hip hop, rappers and MCs use these beats to rap over.
Turntables, DJ mixers, Headphones, Software, Timecode, DJ controllers, Electronic effects units such as delay, reverb, octave, equalizer, chorus, etc.
Last week, we celebrated a 21-year-old who was ranked the top DJ on DJ Mag's list of top DJs in 2016. While, we remain with the fantastic art of disc jockeying, our attentions shifts though to the continent of Africa and more so to probably a rising global star. His place locally is sure secured considering his brand & following.
Our focus today on the AOTW is a top music brand who has gone a tag higher beyond just cueing, equalization and audio mixing of two or more sound sources.
First, this guy built his brand, then he put together the following and now he's basking in the euphoria of his remarkable success as a top DJ in the Nigerian music industry.
He refers to himself as Top Boy DJ & incredibly & we can't agree less.
DJ SPINALL
Born Sodamola Oluseye Desmond. He is a Nigerian DJ/Producer/Song Writer. He is popularly known addressed by the a.k.a TheCAP (The Crazy Azz Party) DJ Spinall is known for his fearless mixes on the decks, a feat that has differentiated him from many and won him recognition and several awards.
He studied Electrical Electronics Engineering at Olabisi Onabanjo University, Ogun State (OOU).
The Top Boy DJ started calling himself Spinall in 2003 before he was signed to Mavin Records in 2013 which he is no longer sign to.
Spinall just as the name implies signifies a disc jockey who plays all kinds of genre of music, he is not restricted to any specific genre, his style of play has been tagged by many as 'fearless' as a result of his ability to bring all kinds of music in one playlist, these differentiated him out from the lots and won him several awards.
DJ Spinall created a distinctive look by adding a style edge known as TheCAP to his outfit. This move is aimed at showcasing his style adventure and also celebrating the African Prints.
DJ Spinall has released over 40 Mixtapes, including, A Journey with the Legend Jay Z, The Trinity Mix, 30Minutes To Get Funky, Headliners Party Mix, TheCAP House Mix and recently Afro Melody mix and Best Of Both Worlds – A Blend Of Nigerian & South African music.
In 2015, DJ Spinall released his debut album titled 'My Story' featuring some of Africa's heavy weight including Mafikizolo, 2face Idibia, Olamide, MI, Wande Coal, Ice Prince, Tekno, Burna Boy, Yemi Alade and several others.
In 2016, he released his sophomore album titled 'TEN' featuring Davido, Sarkodie, Mr. Eazi, Patoranking, Sauti Sol and many more. Producing and co-writing most of the songs on it.
We hear there are plans for a third compilation album. The new album is titled "Dreams," and it will be released on October 8, 2017.
The singer who is making a habit of releasing yearly albums, wants to make it three projects in three years, a personal high for himself.
He's already released an electrifying fan party mix titled "TheCAPMix2017". With hypeman Ben Foster carrying out hosting duties.
In 2016, he released a captivating mash up mix of some of the current biggest songs and few throwbacks in both Nigeria & South Africa. Titled "Best Of Both Worlds".
In 2015, he signed a major deal with a popular Vodka Company and the contract was renewed in 2016. He became the first Nigerian DJ with a major endorsement after that endorsement.
DJ Spinall is been managed by State of Mind Entertainment founded by Tobi Sanni-Daniel and the company is known for managing the likes of Ice Prince.
He is performed in several popular events and shows since his rise to stardom, performed in events like One Lagos Brand Launch (2016)
He got the traditional cap inspiration from his dad as a little kid.
Before he hit limelight, he worked as a DJ at Ray Power and Eko Fm.
He was one of the first Nigerian DJs after DJ Jimmy Jatt to embark on a solo US tour performing at cities like Houston, Washington DC, Atlanta and New York City.
He's one of the first African DJs to grace the South by South West (SXSW) concert in the United States of America.
                                                                  TOP 4 SONGS
Oluwa ft MI
Ojukokoro ft Niniola
Money ft 2baba & Wande Coal
Ohema ft Mr. Eazi
Bonus Track
(Visited 7 times, 1 visits today)